Miami Architecture senior wins second prize in OTR Design Competition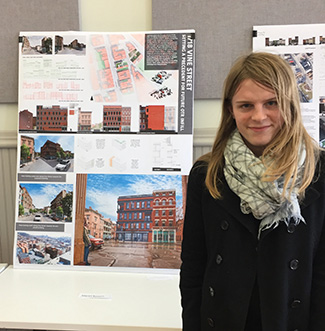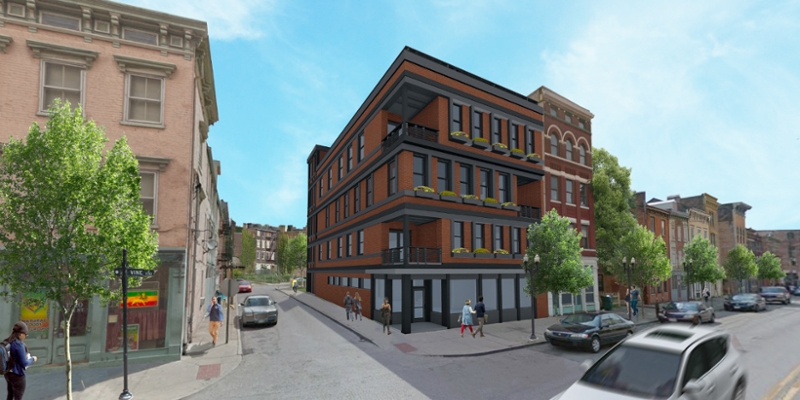 Maren Kuspan's design rendering for 1716-18 Vine Street
Maren Kuspan's design ranks among Architecture professionals in the field
Apr 02, 2018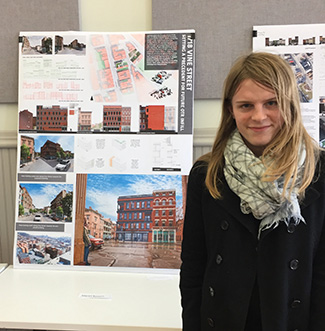 By Jeanne Harmeyer, College of Creative Arts
Maren Kuspan's winning design 
Photo credit: Dorri Steinhoff
Senior Architecture student, Maren Kuspan was awarded second place in the Over-the-Rhine Foundation Infill Design Competition.
On March 23, 2018, a five-judge panel awarded Maren's design as one of the top three and the only student, out of a pool of a dozen local and national architectural firms competing to design a building located on Vine Street in Cincinnati's Over-the-Rhine community. 
"This was not a student design competition so we are all very impressed by Maren's work being ranked amongst submittals by design professionals," said John Blake. Blake is the Interim Director for Miami's Center for Community Engagement and an instructor for Miami's Design Build Studio in Over-the-Rhine. Maren was one of his students as a participant in the 2017 Over-the-Rhine Residency program.
"After working on designs for OTR infill buildings during my previous semester, I was able to put together everything I learned into a new design," Maren Kuspan said.
About the Competition
Competition participants were tasked with designing a new construction project, site, and exterior envelope only, at 1716-18 Vine Street in conjunction with a proposed update for new construction guidelines for the Over-the-Rhine Historic District. The Infill Committee, formed in 2013, has worked in partnership with the Historic Conservation Office for the past several years to modernize the guidelines, last updated in 2003.
The intent of the competition was to present designs to elevate the standard for new construction in the Over-the-Rhine neighborhood and city. Foundation members hope that the design guidelines will inspire other cities to look to Cincinnati when it comes to inspiring contemporary architecture in a historic setting.
Partners in the development of the revised guidelines include the Over-the-Rhine Foundation, City of Cincinnati Office of the Urban Conservator, The Carol Ann and Ralph V. Haile, Jr./U.S. Bank Foundation, and Ohio History Connection.
Sponsors of the competition include the Over-the-Rhine Foundation, Cincinnati Preservation Association, 3CDC and the Niehoff Urban Studio.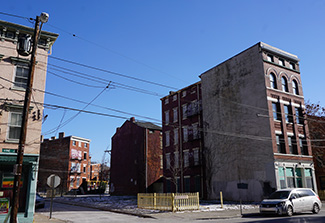 The top three winners of the competition were:
1st place and $5,000: Sol Design + Consulting
2nd place and $1,000: Maren Kuspan
Honorable Mention and $500: Professional Design Associates, Inc.
current site on 1716-18 Vine Street