Miami Theatre presents Moliere classic, Tartuffe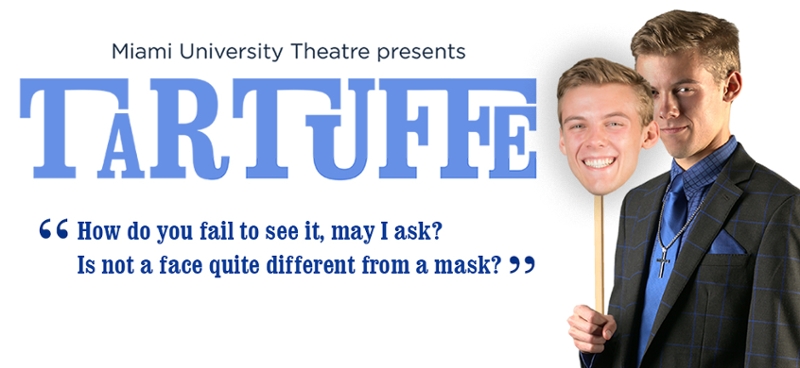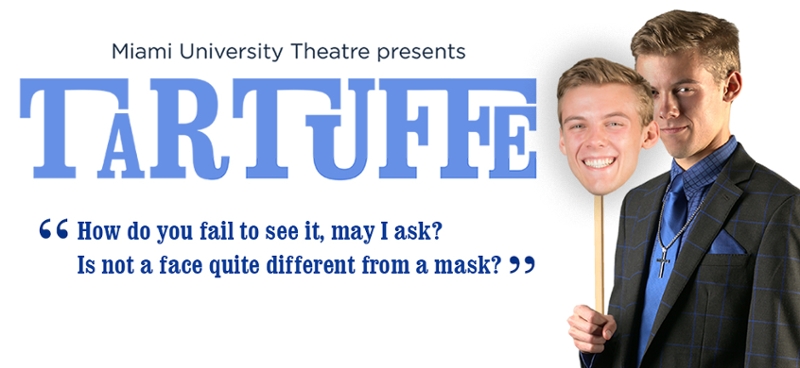 Apr 23, 2018
by Molière, translated into English verse by Richard Wilbur
Directed by Lewis Magruder
May 2–5, 7:30 p.m. | May 6, 2:00 p.m. 
Location: Gates-Abegglen Theatre, Center for Performing Arts, Oxford, OH 45056
Tickets: $12 Adult, $9 Senior, $8 Student
Miami University Department of Theatre presents the famous theatrical comedy by Molière, Tartuffe.
The production was originally written by Molière and later translated into English verse by Richard Wilbur. It is being directed by Lewis Magruder, associate professor of theatre at Miami.
Molière wrote Tartuffe in 1664 and it was first performed in front of King Louis XIV at his home, the Palace of Versailles. Quickly following its first performance, the play was banned by the king due to complaints from influential church leaders, as they believed the play attacked the foundations of religion. The play depicts a holy man as a fraud. 
Tartuffe is the central figure in this classic farce. When Orgon falls for Tartuffe's charms, his wife and family hatch a plan to save the family fortune before it's too late. They must expose Tartuffe for the hypocrite he is! Quick banter, physical comedy, and just a dash of deception rule the day as the scoundrel gets his just desserts.
"The play resonates with what we experience in today's culture - Orgon as an American power-broker with influence in business and politics and Tartuffe as a televangelist with a winning smile and a smooth demeanor," said Lewis Magruder. "The language carries a contemporary sound, and the farcical nature of the action gives it a dark, ironic edge that audiences today will recognize as 'now.'"
The production team includes Erin Speno, stage manager; Gion DeFrancesco, scenic design; Meggan Peters, costume design; Cassie Mings, lighting design; and Jason Sebastian, sound design.
Show tickets are $12 for adults, $9 for seniors, and $8 for students and youth, available at the Miami University box office or online at MiamiOH.edu/boxoffice.