New Miami Theatre Production Addresses Sexual Assault and Victim Blaming.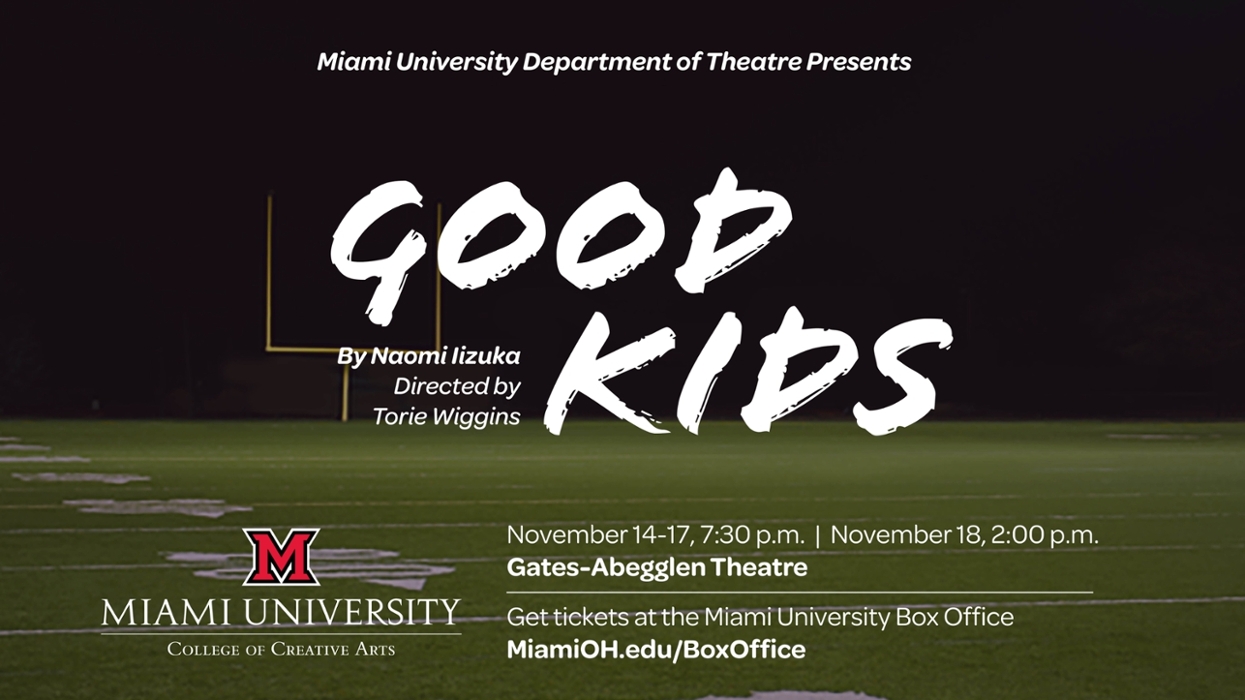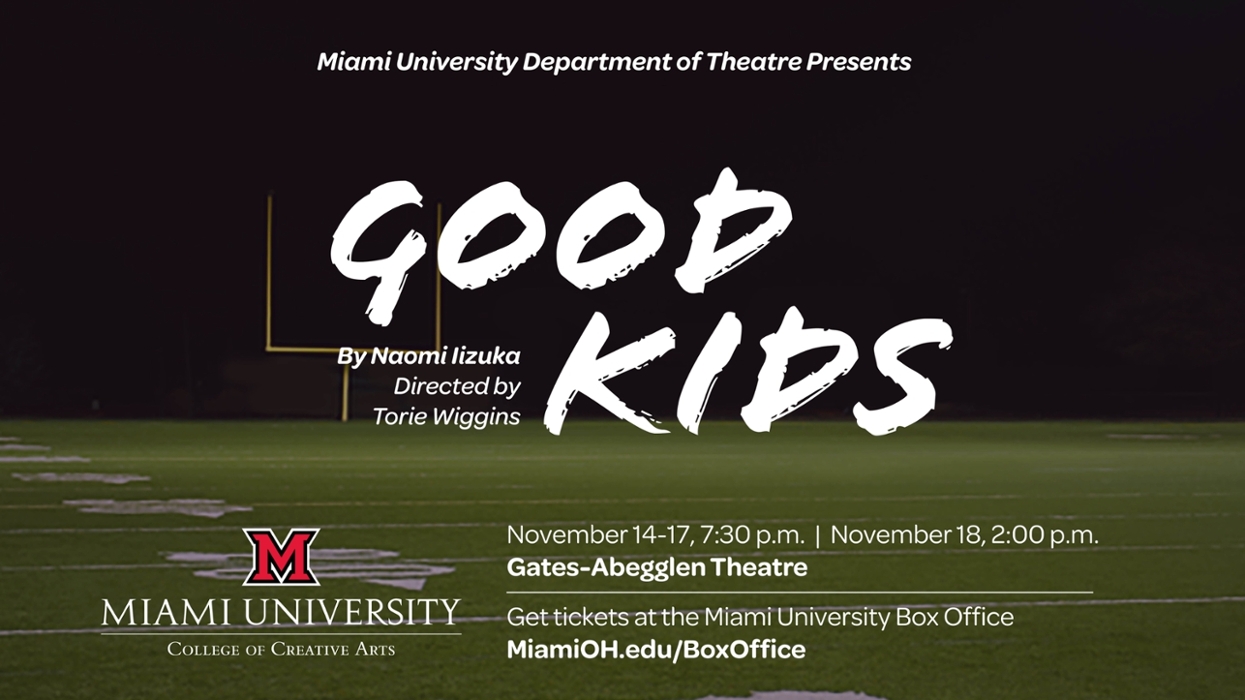 Good Kids Opens on November 14.
Nov 12, 2018
The Miami University Theatre Department presents Good Kids, a drama by Naomi Iizuka that follows the story of Chloe, a high school student, after a party gone wrong. The performances will be directed by Torie Wiggins and take place in the Gates-Abegglen Theatre located inside the Center for Performing Arts on November 14th-17th at 7:30 p.m. and November 18th at 2:00 p.m.
Good Kids is based loosely on an actual event that happened in Steubenville, Ohio. Good Kids explores the extremities of social media and the severity of sexual assault. After a high school party, sixteen-year-old Chloe wakes up, undressed, in an unrecognizable house with almost no memory of what happened the night before. Multiple versions of Chloe's story rage through social media forums and confronts the audience with the truth behind sexual assault and victim blaming.
Dominated by a world of social media and smartphones, this Midwestern high school becomes consumed with gossip and cold stares at a girl who can't remember what happened to her. Are the rumors true? Good Kids explores a casual sexual encounter gone wrong and its very public aftermath. Whose version of the story will you believe? Who is telling the truth? How can you determine the authenticity of a statement if no one was there to witness the event?
The Department of Theatre will present the story of Good Kids beginning November 14 - 17 at 7:30 p.m. and November 18 at 2 p.m.

Trigger Warning: This play deals with specific themes such as rape and sexual assault. The age recommendation for this show is 13+.
For tickets, please contact the Miami University Box Office at (513)-529-3200, Monday-Friday from 8:00am-5: 00 pm. Ticket prices range from $8-$12