Miami University Adds a Laptop Music Ensemble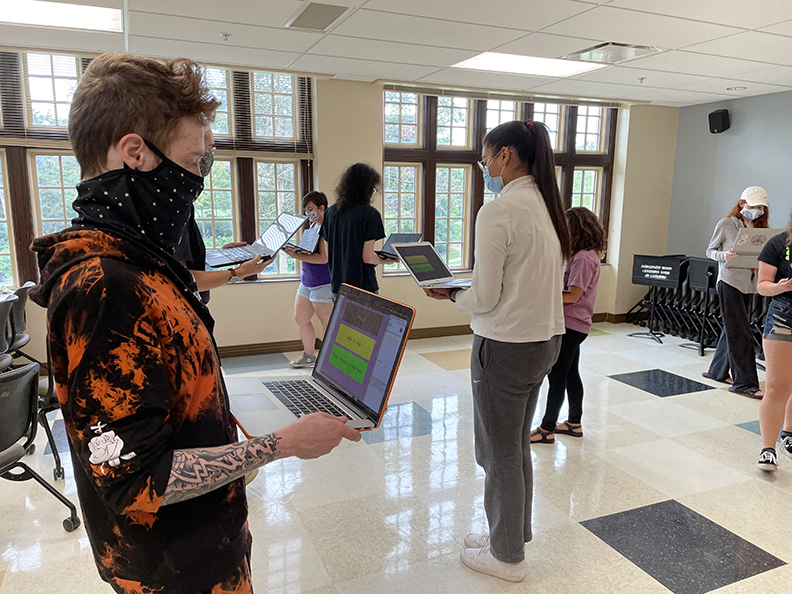 Oct 05, 2021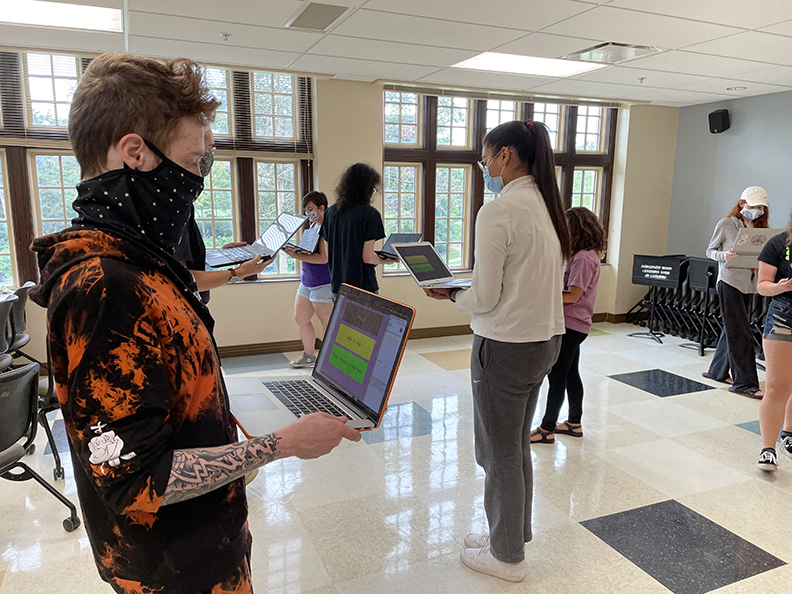 The College of Creative Arts at Miami University is excited to announce its new music ensemble, The Miami University Laptop Ensemble (MULE). The new ensemble joins the Department of Music's 18 internationally recognized vocal and instrumental music groups.
While the laptop ensemble model is relatively new, the number of universities adopting them is growing, including long-standing groups such as BLOrk (University of Colorado Boulder Laptop Orchestra), CLOrk (Concordia Laptop Orchestra), PLOrk (Princeton Laptop Orchestra), and SLOrk (Stanford Laptop Orchestra). MULE is open to all students at Miami University and provides members with the opportunity to perform electro-acoustic and digital music using laptops, tablets, sensors, controllers, synths, and other electronic instruments. The ensemble was partially created in response to the needs of students in the new Bachelor of Arts in Music, Music Technology track, to ensure a valuable ensemble experience for all students.
MULE is currently working on new original pieces and exploring options for performance setups, including the use of game controllers, MIDI keyboards, original samples, live-coding and audio feedback. The ensemble director, Dr. Eric Sheffield, shared, "the brainstorming phase for our new original pieces has included significant discussion of all students' interests and expertise, including not only musical genres and instruments but also video games, improvisational theater, and gymnastics, among other things." 
"We are very excited to launch MULE, our latest ensemble offering in the Department of Music, and we look forward to the many opportunities for expression and exploration that the group will provide.," said Dr. Chris Tanner, department chair.
MULE will debut at RoboFest, a robot-themed listening party for R.U.R. (Rossum's Universal Robots). The party will include a robot costume contest and meet and greet with robots from both the College of Engineering and Computing and the Department of Emerging Technology in Business and Design. R.U.R. is the first play in Miami University Department of Theatre's 2021-2022 production season and will be recorded in front of a live studio audience as a radio drama. MULE will also perform their first recital on November 19 in Presser Hall.
If you go:
RoboFest
October 15, 2021, 7 p.m.
Arts Quad (Fine Arts Plaza)
MULE concert
November 19, 2021, 7:30 p.m.
222 Presser Hall