Miami University Students Work to Acquire Three New Prints for Miami University Art Museum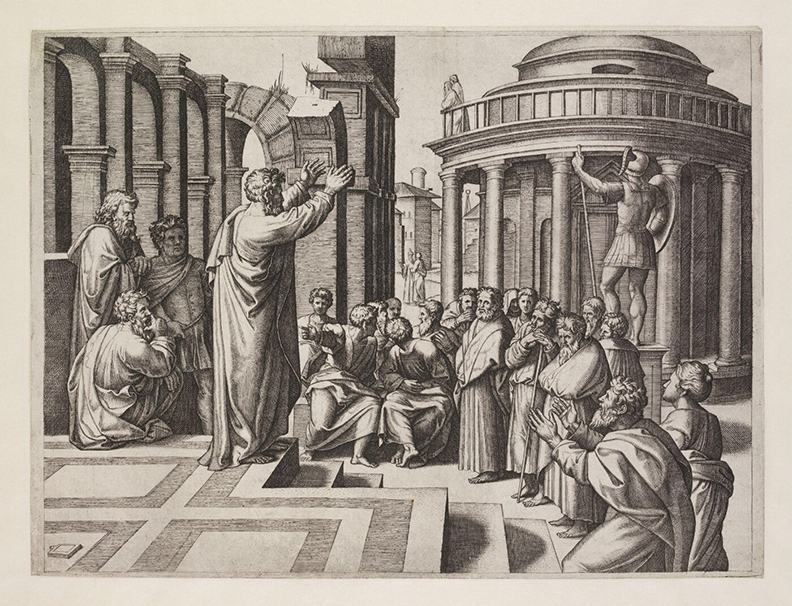 Nov 01, 2021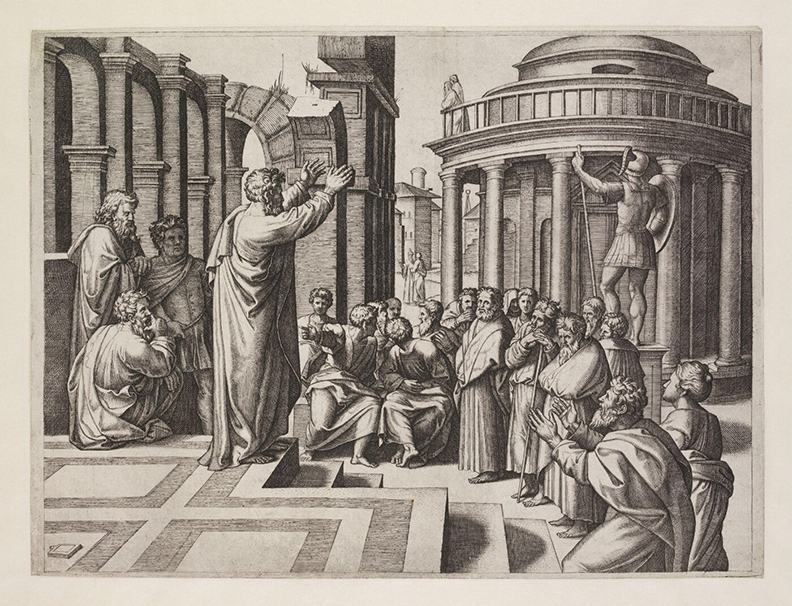 Marcantonio Raimondi's, Saint Paul Preaching in Athens (ca.1517-1520)
Last spring, art history students in the Art and Its Markets course successfully presented three new works of art to the Miami University Art Museum to acquire for the permanent collection. The acquisition proposals were the culmination of a semester-long project in which students take the museum as a client and research original artworks that might fit their client's needs.

The Museum staff found the acquisition proposals of students Evan Justice, Alex Davenport, and Olivia Nash most convincing. The museum's teaching mission, its current collection holdings, and the university's various courses and programs were all taken into consideration.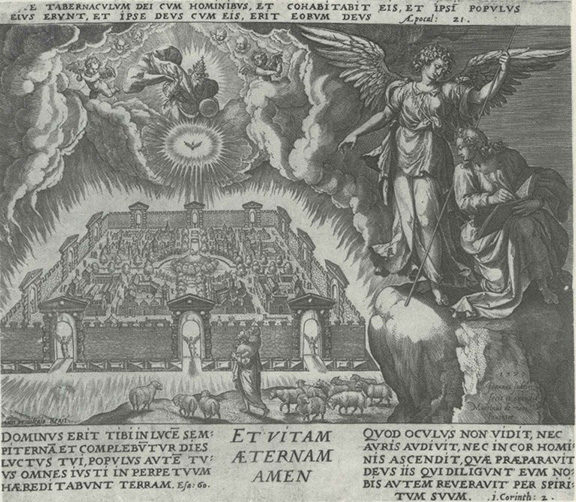 Justice showed that Jan Sadeler's late sixteenth-century biblical print, Mathew 16: The Apostle's Creed, was used by colonial artists in New Spain to create paintings for the cathedrals of the new world. He argued that this print would be of great use in Miami classes centered around early globalization and colonialism.

Davenport 's presentation on Marcantonio Raimondi's, Saint Paul Preaching in Athens (ca.1517-1520), argued that this print was as close as the museum might come to owning an artwork in the circle of artists around Raphael. Raimondi's image depicts one scene from a set of compositions by his more famous contemporary commissioned for the papal apartments of early sixteenth-century Vatican City.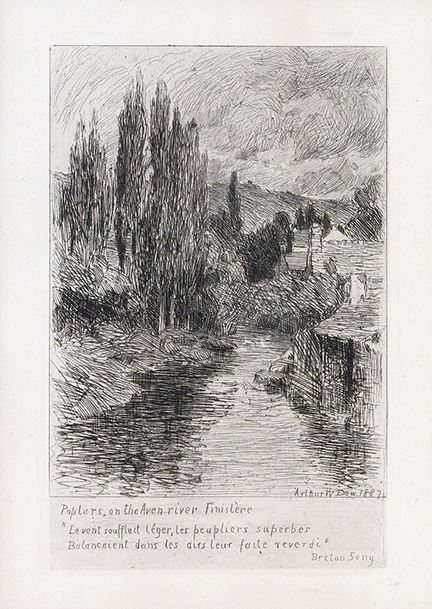 Lastly, Nash's proposal centered on an etching by Arthur Wesley Dow titled, Poplars on the Aven River (1887). Dow would go on to be a leader of the American Arts and Crafts movement, but at the time he made this print he was living abroad and studying in France at the height of the post-impressionist movement. Nash showed how the museum already owns prints by several Americans studying art in France at the same time, and if grouped, the museum might be able to create an exhibition around the theme of American artists abroad.

ART 420D, Art and Its Markets, is taught by Dr. Michael Hatch, assistant professor of art history. The course resulted from a collaboration between the Art and Architecture History program, the Miami University Art Museum, and Thomas French Fine Art. It is funded with help from the Center for Career Success and Exploration, as its goals are to expose Miami students to area art world professionals and allow them to apply their humanities research to real-world situations. Throughout the semester students met with artists, auctioneers, gallerists and art advisors from Cincinnati to New York. The Miami University Art Museum's former Director, Robert Wicks, Collections Manager/Registrar, Laura Stewart, and Curator of Exhibitions, Jason Shaiman, were also major contributors to the class.
Collections Manager/Registrar, Laura Stewart, shared how students and faculty can interact with the new pieces, "The selections from Spring 2021's student proposals have all been accessioned, meaning they are now officially a part of the permanent collection. Like almost all of the Miami University Art Museum's collection objects, these three acquired prints are available for study now. What's more, we fully anticipate their future display, the first opportunity for which will likely be the Spring 2023 Art History Capstone exhibition."