Miami Students Participate in WGI Championships, April 20th-22nd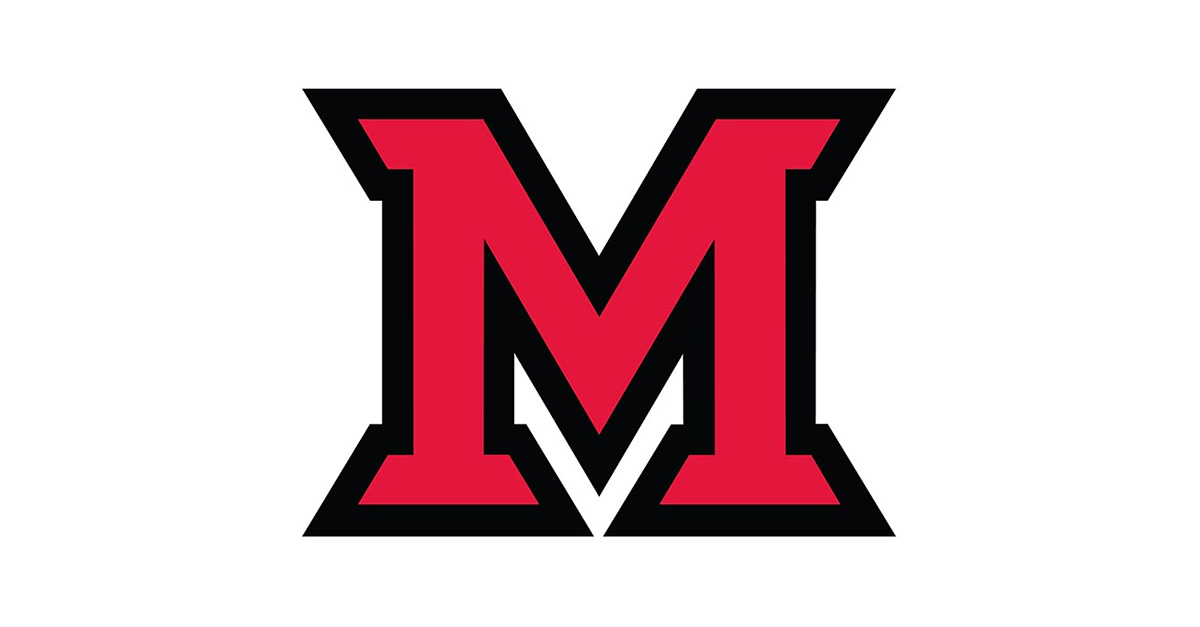 Apr 19, 2023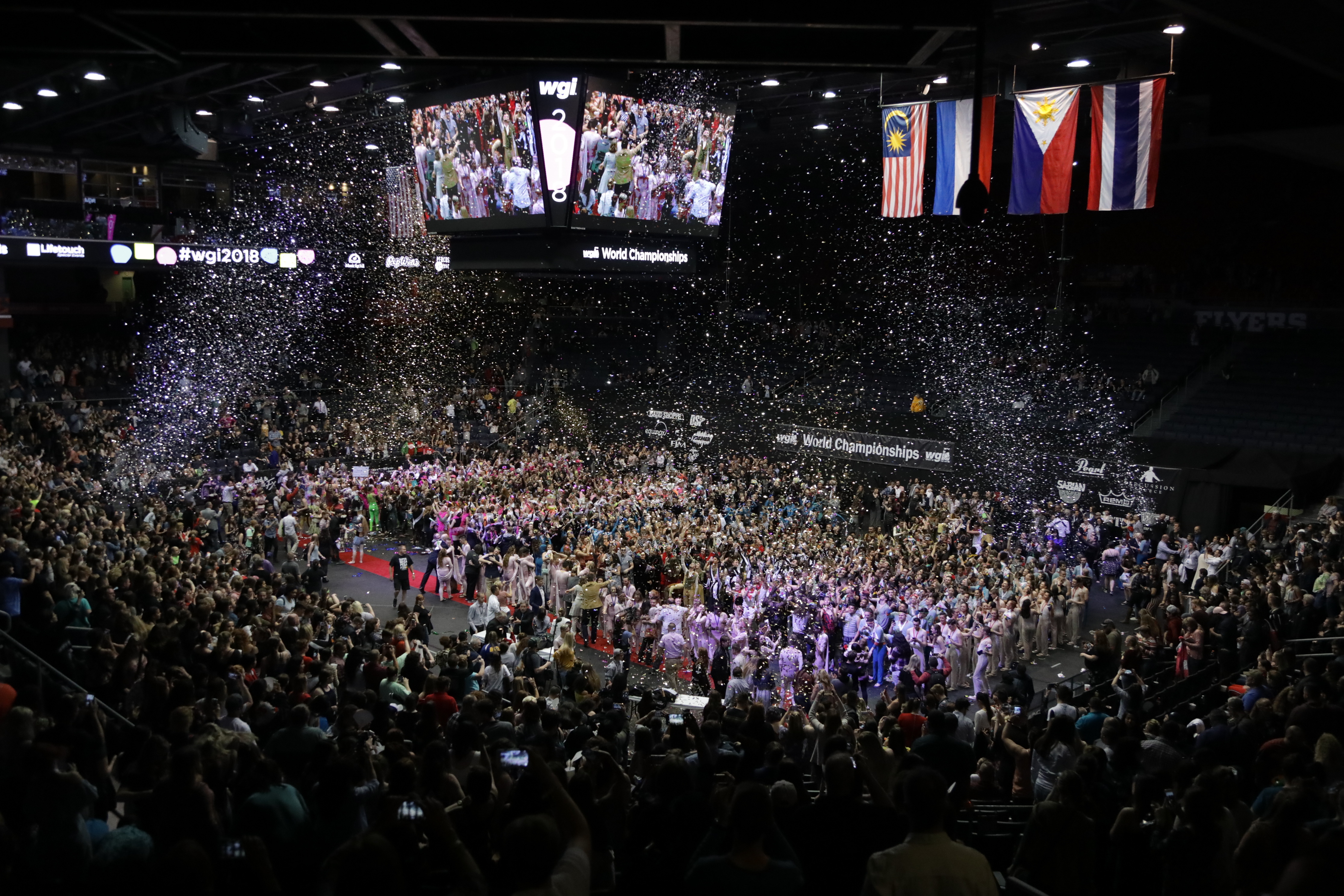 This weekend, April 20th-22nd, Dayton Ohio hosts the WGI Percussion Championships. This annual event draws thousands of young percussionists, including many Miami students. In all, over 250 wind and percussion groups will be competing.
"We are essentially the Olympics of the indoor marching arts," said Brent Flynn, WGI marketing and communication manager.
WGI Percussion ensembles consist of the marching percussion (also called battery) and front ensemble (also called pit) sections of a marching band or drum corps. Indoor percussion marries elements of music performance, marching, and theater; thus, the activity is often referred to as percussion theater.
The event offers a webcast service for those unable to attend. Thursday, Friday, and Saturday morning general admission tickets may be purchased at the door. Event schedules can be found on wgi.org.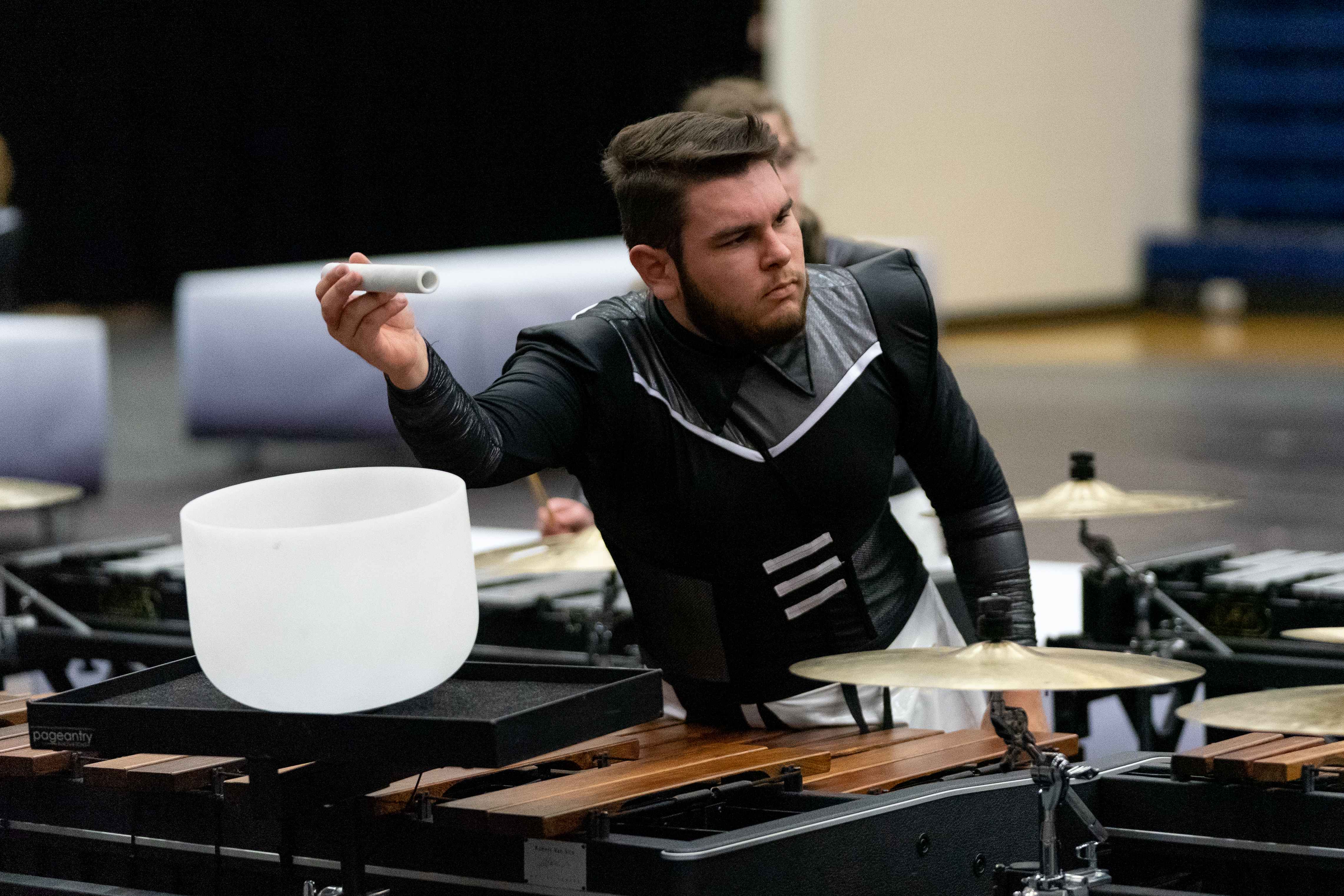 Q&A with Allen Benton, Holly Beasley, and Evan Tanner, Miami students competing in the event
Q: How did you get involved in competitive drumline?
Allen: I got involved with competitive drumline during my freshman year for the 2020 WGI season. I was asked by Bryan Afadzi, then a student at Miami University, to audition for INOV8 Winter Percussion so I did. I got a contract to play vibes and spent the season commuting to Louisville every weekend until the season was cut short by COVID in March of 2020. After a season in quarantine, I returned to perform with 4th Wall Performing Arts in 2022, and now Cap City Percussion for my final age-out season.
Holly: Honestly, I didn't even know that competitive drumline was a thing until I teched at a band camp with someone who marched in Cap City. He introduced to me the world of WGI and got me really interested in indoor percussion. I really wanted to march in an indoor group, but as I'm not a percussionist, I didn't think it would be possible for me to march. The same friend who introduced me to the activity convinced me to march as a visual ensemble member even though I had no dance or guard experience. I made the spontaneous decision to audition and have been with Cap City 2 ever since. I'm so grateful for my experiences with this group and can honestly say it's one of the best spontaneous decisions I've ever made!
Evan: I was introduced to the WGI by watching drumline videos on YouTube. I wanted to be just like them and was hooked instantly.
Q: How do your studies at Miami help with this event?
Allen: My studies in music theory have actually been the most helpful in this activity. Having a more in depth knowledge of music has made memorizing music much easier. Interestingly though, the activity has helped my studies far more than the other way around. The activity has helped develop my understanding of rhythm which has helped tremendously in applied lessons. The amount of educational tools I have as a result from this experience has been tremendously helpful in my student teaching this spring.
Evan: The classes I take as a music education major advance my musicianship as a whole, making me not just a better drummer but a better musician. Also, I can connect with other individuals involved with the activity in my classes.
Q: What are you performing?
Allen: I am performing with Cap City World this year playing marimba and our show is entitled "Not All Who Wander Are Lost". The show is about the fluidity of our beliefs, how they change and adapt to our surroundings. The repertoire of the show is Losing My Religion by R.E.M., Every Hour featuring the Sunday Service Choir, Prelude to Paradise by Jacob Remington, Hallelujah by Leonard Cohen, and Take Me to Church by Hozier.
Holly: Cap City 2's show is entitled "IN-trapment." The whole point of the show is that someone trapped the battery and we have to go through a journey as an ensemble to try to escape and figure out who trapped us in the first place.
Evan: We perform a 6-8 minute show that involves battery percussion and a front ensemble. I myself am a snare drummer. I march with an independent world class group called ConneXus, and our show is titled "This Sacred Geometry".
Q: When are you performing?
Allen: All of our Miami students will be performing at our friends and family show on Wednesday April, 19 starting at 8:30 P.M. at the Montgomery County Fairgrounds Event Center at 645 Infirmary Road in Dayton, Ohio.  Cap City World performs at WGI World Championship Prelims at the University of Dayton Arena on April, 20 at 7:21 P.M., with (pending results) following performances in the morning of April 21, and in the late evening of April 22.
Q: How can people support you in this event?
Allen: We encourage anyone interested to attend our friends and family show on April 19! Admission is $10. For a free performance, anyone can attend the outside warm up zone at the University of Dayton Arena. This is a vibrant and exciting warm-up zone where anyone can come and watch the best in the world up close and personal, this is truly a one of a kind experience that you will find nowhere else in the world.
Holly: If you want to support Cap City 2, please come see us at WGI finals in Dayton, Ohio April 20-22!
Evan: Come to a show!