Diane Delisio Reflects on 33 Years With Miami University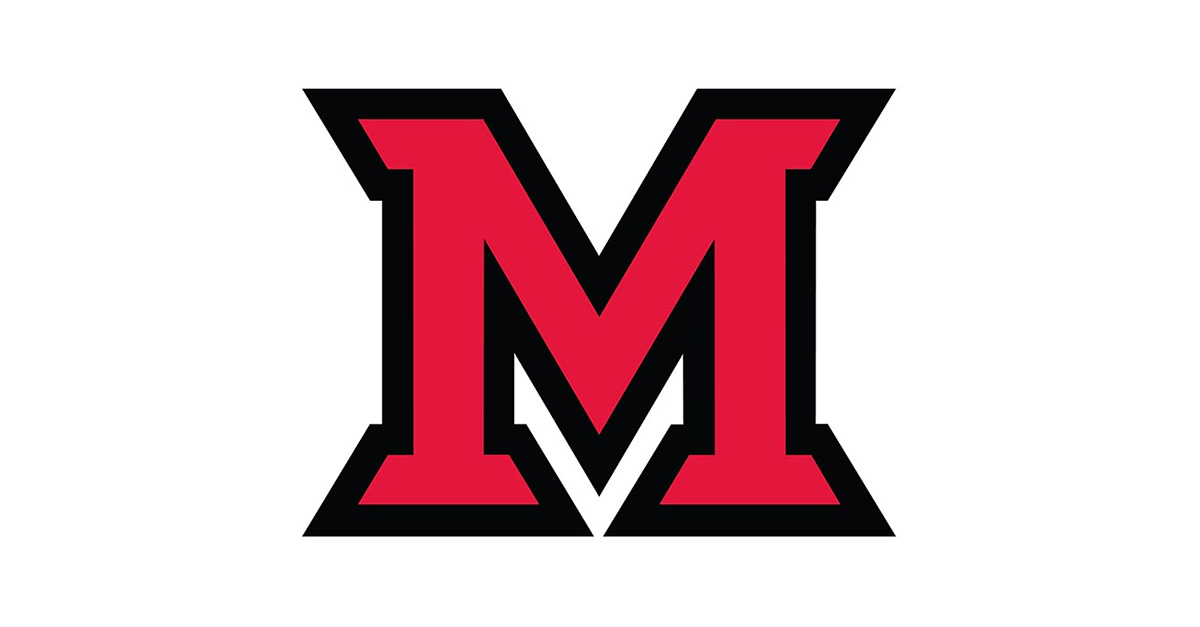 Jan 26, 2017
Professor Diane Delisio is the Associate Dean of the College of Engineering and Computing and has been with Miami University longer than most—she started in 1984. Over the last three decades, she has accumulated plenty of insight into what it means to be a Miami University Engineer or Computer Scientist, and how CEC has evolved over the years.
Background 
Professor Delisio studied mathematics in college and graduate school before working for Republic Steel in what was then called "data processing". However, she taught in grad school and knew she "was a teacher at heart". When she came to Miami University more than thirty-three years ago she taught programming in what was then known as the Systems Analysis program. She taught for over twenty years before she moved into administration roles, and in 2010 she became the Associate Dean for the college and then in the fall of 2015 she was promoted to Senior Associate Dean.
A Woman in a Man's World
Engineering is traditionally a male dominated field, but that never hindered Professor Delisio. She had five brothers, so from early on she was used to being the only female amongst males. And when she was working at Republic Steel, she learned how to communicate with her many male colleagues. She took what she learned when she came to Miami.
"My family gave me strength, the steel mill gave me strength," she said. And her experiences helped her flourish.
In the early years of her teaching career, she remembered having very few female students, and her male students thought they could get away with anything. They were mistaken.
"I knew their tricks," Professor Delisio said. "I had five brothers!"
Evolution of the College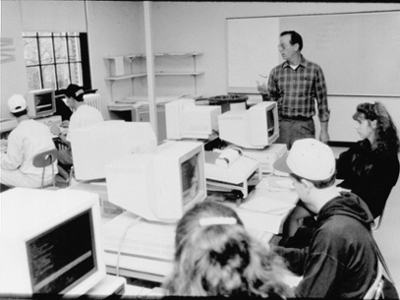 A class in Systems Analysis in the 1960's When Professor Delisio came to what is now the College of Engineering and Computing, it was completely different than what exists today. There were only 750 to 850 students at any given time, which meant that there were fewer resources available to the college, and it was hard to grow. Programs were very specific, and not what students typically associated with engineering degrees (Paper Engineering and Manufacturing Engineering were two of the first programs).
When Dr. Marek Dollar was hired as the Dean, he brought big changes to the college. He created more traditional programs, such as mechanical engineering, chemical engineering, and electrical engineering.  Initially there was some controversy at Miami over these new changes. Miami is very liberal arts-focused, so there was concern that an expanded engineering college would take away from that. Ultimately, though, Professor Delisio believes these changes were positive for Miami. CEC attracted more bright and ambitious students to Miami and the university was able to implement STEM programs and initiatives to meet the needs for engineers and computer scientists.
The Future of Miami Engineering and Computing
The next big step for the College of Engineering and Computing, according to Professor Delisio, is to promote socially engaged engineering and computing in CEC. With Miami's history as a liberal arts university, CEC has always been more socially engaged than other engineering colleges, and that is something that employers look for in Miami grads. But CEC is working on new ways to help students meet their humanitarian goals, amongst them creating the Center for Assistive Technology, the Grand Challenges Scholars Program, and the Humanitarian Engineering and Computing Minor.
"Miami students don't graduate with just technical skills; they contribute to their communities," Professor Delisio said. "They help companies, they help people, they help countries."