Radars and Matlab in Puerto Rico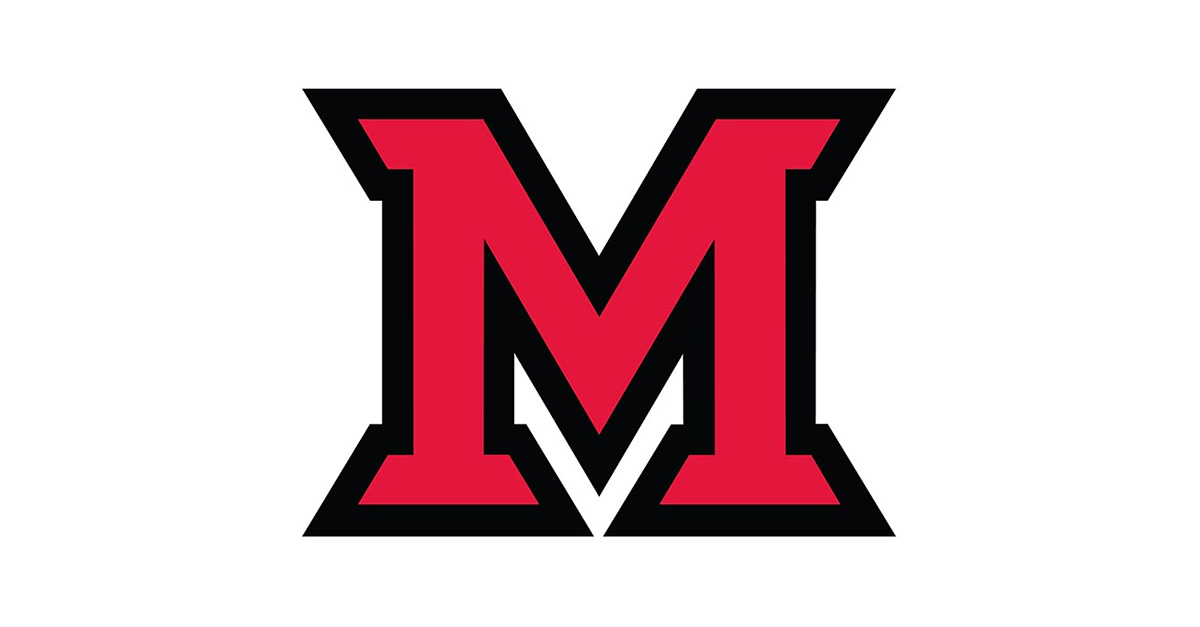 Jan 19, 2017
Thirteen ECE and MME students got to go to beautiful Puerto Rico over winter-term, collecting data at the Arecibo Observatory. They spent eight days there, including four days at the observatory which is in the heart of the rainforest, far away from any radio or light interferences. The students could take six credit hours over winter-term that focused on Matlab, radar, and research, and while they were at the observatory they collected data from the radar for their final class projects that were completed in Oxford during the last two weeks of the term.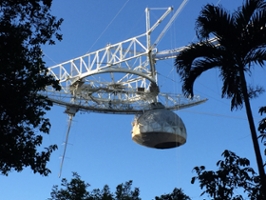 The Arecibo Observatory houses the second largest radio telescope and the most sensitive radar in the world. It was completed in 1963 to study the ionosphere, and has been upgraded numerous times since then to continue to provide excellent data to researchers.
The radio telescope is 305 meters, and there is a viewing platform that students had the opportunity to go out on, which provides the best view of the telescope available. It has been featured in a few movies, the best known of which is the James Bond film GoldenEye, and when one sees the observatory it becomes obvious why filmmakers would be interested in shooting there. The Arecibo Observatory can be described by all that witness it as awe-inspiring.
"The whole facility is definitive proof of what mankind can achieve in the name of scientific endeavor when we are determined and motivated enough to do so," said Michael Wong, a student who went on the trip.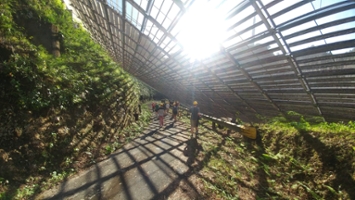 Dr. Zhou, who took the students to the observatory, has led this trip three years in a row. Before coming to Miami University, he worked at the observatory, so he has an intimate knowledge of the facilities and capabilities of the telescope. Now he takes students there because of the research opportunities and because of the unique Puerto Rican culture.
Cultural, historical, and ecological highlights of the trip included experiencing Old San Juan, the oldest settlement in Puerto Rico dating back to the early 1500s; exploring the El Yunque rainforest; and taking a ferry to Vieques, an Island that is part of Puerto Rico that does not experience much tourism and therefore lets the students get a more authentic feel of the Puerto Rican culture than at other locations.
"I was fascinated by the biodiversity and captivated by the history and evolution of the Puerto Rican culture," stated Jeffrey Sadownick, one of the students on the trip. Sadownick, like the rest of the students, was fascinated by the long, interesting history of the island, as well as the culture and the people who lived there, who were described as open and friendly by the students.
Overall, the students had an amazing trip that gave them real world research experience and memories they will never forget!
By Paige Smith