Semester in San Francisco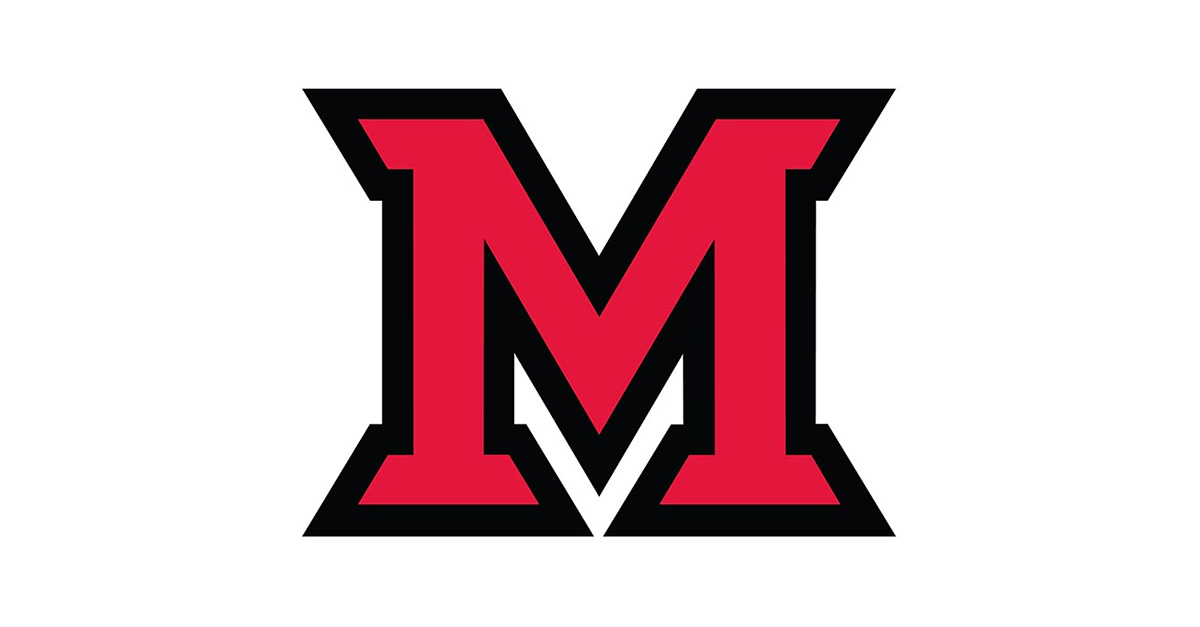 Jan 12, 2017
Emily Hughes, a software engineering major, had an exciting opportunity this fall semester: to intern at a company, and get sixteen credit hours, in San Francisco.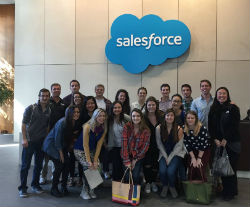 Emily was part of the San Francisco Digital Innovation Program, which is through the Interactive Media Studies department. She interned at Infuse, a company that makes apps for other companies. She worked there from Monday to Thursday, and on Fridays she would go with the nineteen other Miami Students in the program to visit successful companies in the area, such as Google, Salesforce, and Survey Monkey.
Her favorite part of the experience was "being able to gain real world experience, and live and work in San Francisco." She enjoyed the experience so much that she has decided to graduate a semester earlier than she previously planned, and look for jobs in San Francisco so she can move there after graduation.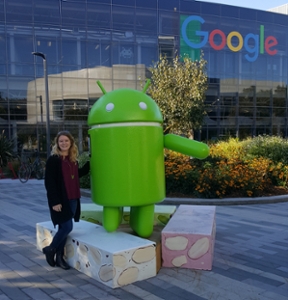 CEC majors can do this and complete their degree in a reasonable amount of time," she said. She encourages other students to take on this opportunity. According to the Digital Innovation Program Website, students get nine internship credit hours, where they must do two networking events per week. They get three credits for visiting companies and the project they work on for their employers qualify as a senior capstone project (four credit hours). Total, students get sixteen credits to put towards their graduation requirements. It can also be petitioned to qualify towards the Miami Plan global perspectives requirement.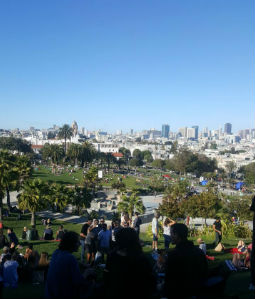 Mission Dolores Park        The general pre-requirements for the program are ESP 201 and either IMS 418 or IMS 419, but for CSE majors it is different. To be qualified, a student must take CSE 383 (Client/Server Programming) or CSE 451 (Web Services) before the start of the program.
While Emily did get course credit and valuable work experience, it wasn't all work and no play.
"We went to Dolores Park almost every weekend," she said. It was exceptionally beautiful, and she recalled a man who would come around selling coconuts and would cut them open right there for you.
And speaking of food… "I lived for Twitter Market," she said, referring to the market housed in the Twitter building, where the poke was awe-inspiring.
In addition to the Digital Innovation Program in San Francisco, there is also a Digital Innovation Program in Cincinnati, for those who would prefer to stay local. Both of these programs are great for students who are interested in gaining new and diverse experiences, doing an internship, and getting course credit all at the same time.
By Paige Smith