Engineers Without Borders Goes to Uganda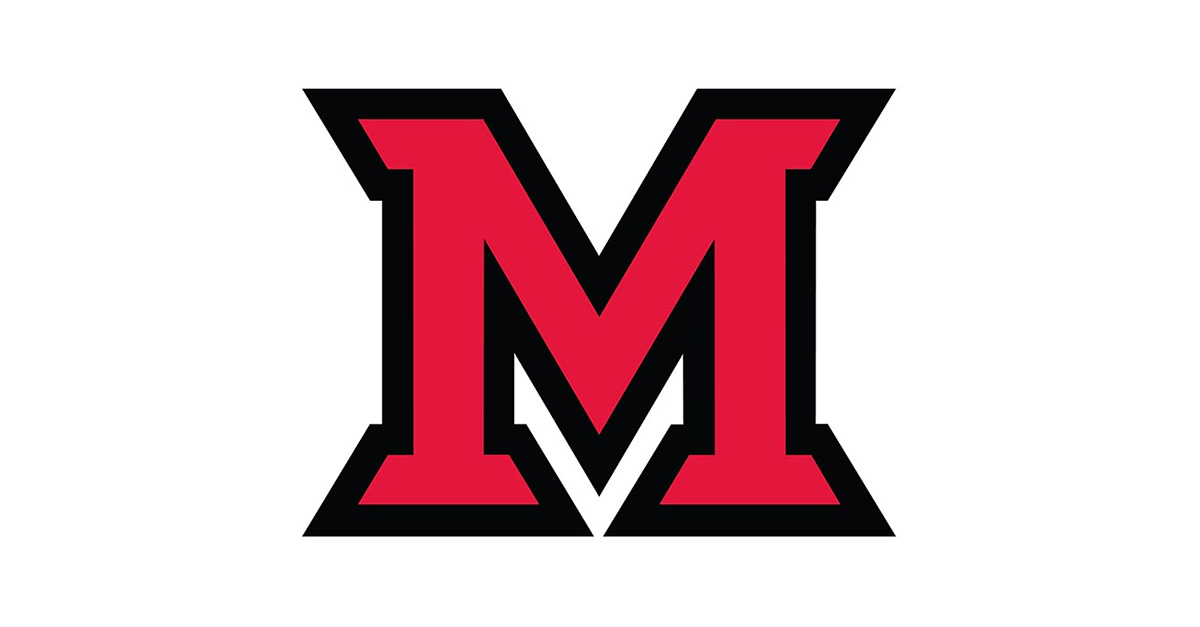 Apr 11, 2017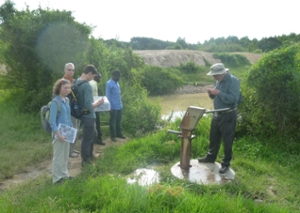 Kabingo, Uganda has a problem—a disproportionate amount of the ailments that afflict the locals are caused by unsafe drinking water. So over spring break Miami University EWB sent two students, Becca Kheiry and Brent Reichert, to Uganda to determine how they can help.
Becca and Brent—both freshman bioengineering majors—made the 24-hour trip to Kabingo, which required three planes and a four-hour car ride. With them were two professional mentors from the Greater Cincinnati chapter of EWB, Chuck Dragga and Bill Lennard.
Most water sources there were seasonal and what did last all year often had such a high salt content that it would turn black while in storage. What didn't turn black, which was what the locals drank, still made them sick.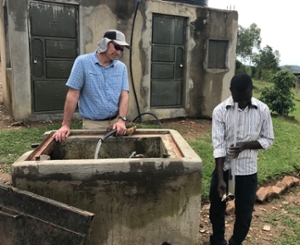 So Becca and Brent took field kits for water testing to seven different water sources. Their results indicated extremely high levels of iron. They completed a hydrogeology study as well to evaluate which areas are most likely to contain ground water so as to hopefully establish a clean water source.
Becca and Brent also met Ugandan engineering students while they were there, who would assist EWB in the process of providing safe and clean drinking water to Kabingo.
"Meeting the engineering students from Uganda was amazing," Becca recalled. "It made me really think we could do this together."
They also integrated themselves in with the community and taught local school children how to properly wash their hands.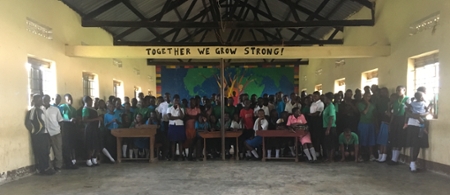 EWB is planning on sending more students to Uganda over winter term. The next step in the process, once the results of the hydrogeology study come back, is to drill holes in the areas that are most likely to contain water. Then, if they find a water source, they will determine water quality and whether it is replenishable. After source development, the next step is to create a distribution system to key points in the community, such as the schools, churches, and hospitals.
EWB has a lot of work to do in Kabingo. But thanks to the preliminary work done by Becca, Brent, Chuck, and Bill they now have a plan on how to move forward in ensuring that the people of Kabingo have safe, clean water to drink.
By Paige Smith