Girls Who Code Founder Comes to Miami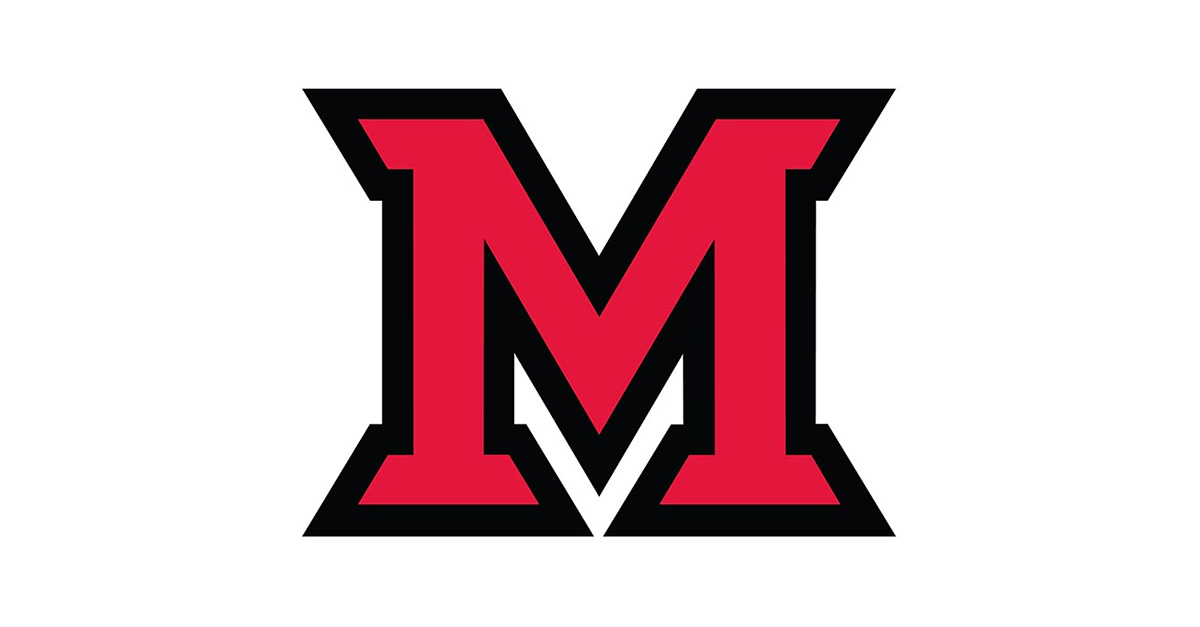 Apr 10, 2017
Reshma Saujani, Founder and CEO of Girls Who Code, met with Miami University's chapter of Girls Who Code after giving a speech at the M.I.A.M.I. Women Leadership Symposium on March 30, 2017. She met with the Girls Who Code volunteer instructors and five of the girls in the program in the Wiikiaami Room of the Armstrong Student Center. As the volunteers set up the room before Reshma and the students arrived, the excitement was palpable—for the women who run the Girls Who Code Club at Miami, Reshma is a personal hero, and they were thrilled to get the chance to speak with her.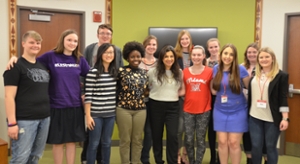 They were not disappointed. Reshma proved to be extremely down to earth, and gave the women advice on everything from running the club to running their lives.
Naturally, she emphasized why more women needed to go into computer science.
"In many schools, they still think computers are for boys," she said. But as more and more jobs are being automated, "telling the computer what to do is the last job to leave."
But she covered other issues that women struggle with as well, ones that might discourage them from studying tough majors in college and pursuing technical career fields. Women are taught to be "perfect" and not fail, but failure provides a chance for growth. Failure, in fact, was the reason Girls Who Code even exists—she ran unsuccessfully for U.S. Congress, but during her time on the campaign trail she saw first-hand how few girls were involved in computer science classes at school. That experience inspired her to create the national organization that now encompasses over 150 individual clubs. If she had never taken the risk to run for office, she never would have had the life changing realization that she did.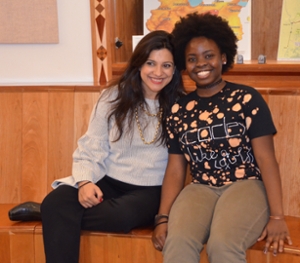 She also talked about the importance of feedback. Many women are afraid of feedback, she told the girls, because no one likes to hear what they are doing wrong. But it's essential, she argued.
"When you are on the edge of your ability and receiving feedback, that's when you achieve greatness," she said. "Find people in your life who will give you that feedback."
Overall, the volunteer instructors and the girls in Girls Who Code felt they benefited greatly from meeting Reshma. Interacting personally with one of their role models meant a lot to them. One girl, Mazvita, even got the chance to show off a shirt she made for Girls Who Code, and Reshma took a picture with her to show to the apparel designers of the national organization for inspiration.
"It was amazing how she would interact and relate to each individual girl in the room and made each of them realize how proud she was of them," MU Girls Who Code president Gianna Sheffield said after the meeting. "Reshma is an inspiration for women in all fields and disciplines. She promotes the idea of women taking risks and being strong."
By Paige Smith