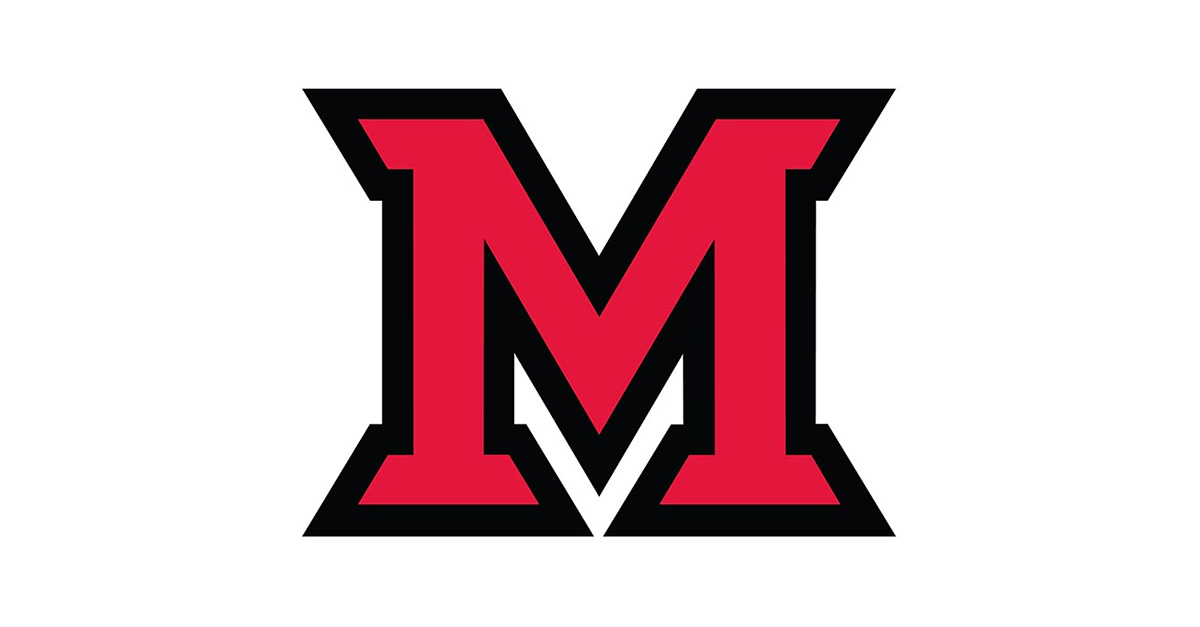 May 16, 2017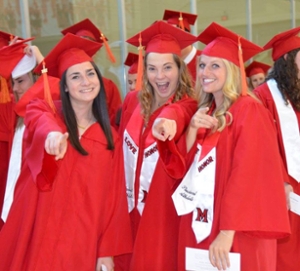 "Events such as today's ceremony are always important milestones, not only for graduating students but also for their families and friends, their teachers, and all who have nurtured them, mentored them, and cherished them. And you, our students graduating today, you know better than anyone else that you did not do it alone," said Marek Dollár, dean of the college of engineering & computing, in his opening speech during the CEC Graduation Ceremony.
Community was a theme of the ceremony on Sunday, May 13, in which 280 students walked side by side with their closest friends. The graduates were recognized during the ceremony, but so were all of the people who were there to support them.
Dollár's speech emphasized the graduates' duty to shape the international community via humanitarian technologies, and how the best things in life don't cost money—wherever their career takes them, the graduates must remember all of the people who helped them get there.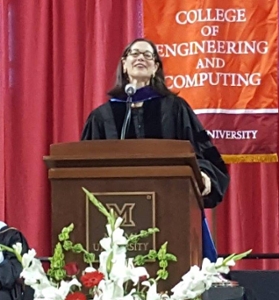 Anne Pramaggiore, CEO of ComEd Ndeye Guisse, the student speaker for the Class of 2017, talked about the value of initiative and "about falling down and knowing that you simply don't belong down there." At the end of her speech, she called out the student groups and individuals that helped her make her who she is—those who gave her advice, those who taught her to lead, and those that supported her all her life. "Remember no matter how far you go, it means a great deal more if you lift others as you rise," she told her classmates.
The keynote speaker, Miami Alum and ComEd CEO Anne Pramaggiore, hit on the importance of others in personal and professional development in a different way. She outlined a history of great "builders", engineers and architects, from Filippo Brunelleschi, who built the Cathedral of Florence and kicked-off the Renaissance, to Thomas Edison, Fred Sargent, and Sam Insull, whose inventions together created the electrical grid; from Bill Gates and Steve Jobs, who helped us communicate with each other digitally and connect like never before, to Maya Lin, who designed the Vietnam Memorial to "reestablish a sense of honor" amongst Americans scarred by war.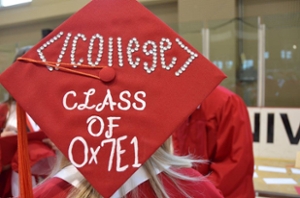 "You're not out there untethered. These stories of builders are your legacy… You must rethink our world for this new era, but build according to the principles of the great builders of the past. These were people who built with purpose," she told the graduates.
CEC students develop at Miami not just as engineers but as people, who shape and are shaped by the international community, our friends and families, those who came before us, and everyone who taught us, mentored us, and inspired us. Great things lie ahead for the class of 2017!
By Paige Smith