Students Design Assistive Lifting Device for People in Wheelchairs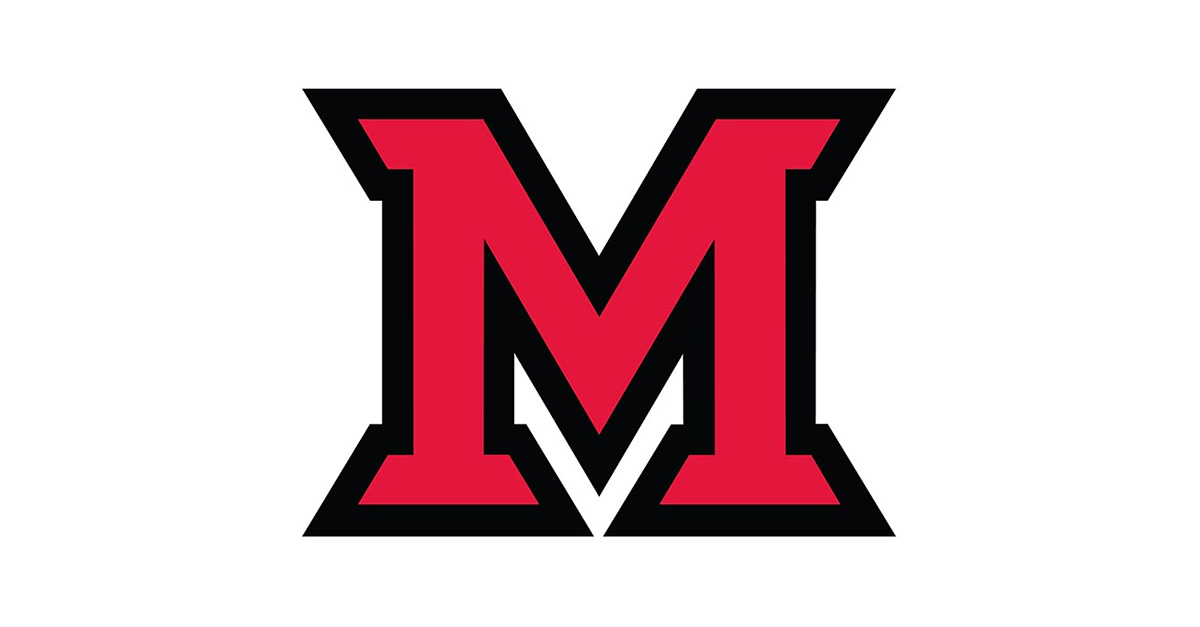 May 09, 2017
Caregivers of wheelchair-bound people face a lot of challenges, and one of them is simply getting the person out of the wheelchair at the end of the day and into bed. Repeated heavy lifting in this way can cause injuries both to the person being lifted and to the caregiver, and creating a device to make this process easier is something a team of mechanical engineering majors—JJ Hobbs, Elaine Gossard, and Anna Johnson—have been working on.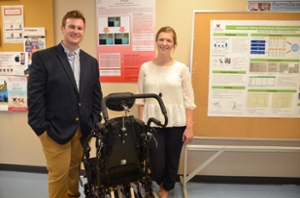 Elaine and JJ at the Senior Design Expo    This project—which was the winning project of the first-ever MU CAT Design Innovation Challenge—is personal for the members of the team. JJ Hobbs said he wanted to come up with a way to help caregivers get people from wheelchairs into bed because of the experiences in his family. His older sister has severe physical and mental disabilities and is unable to walk, and his mother is her primary caretaker.
"It's a lot of mental stress, a lot of physical stress, and a lot of monetary stress," he said.
His mother, who is getting older, strains to lift the adult woman in and out of bed every day, and this causes a lot of stress in her back. So he knows firsthand why a device like this would be helpful to many people worldwide1.
Elaine and Anna have also seen firsthand the physical toll caregiving can take on people. Several people in Anna's family have been caregivers for people with disabilities, and Elaine worked with a group home in Guatemala during a month-long mission trip her family took. The group home took care of fifteen special needs children at a time, almost all of whom would be candidates for the type of device that the team is developing.
"Imagine needing to help one kid with disabilities into bed, but times fifteen," Elaine said of the toll that the experience had on the caregivers.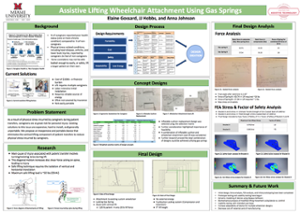 During this trip, she also became aware of how rural communities don't always have reliable access to electricity, which ultimately factored into the team's design as well.
From their experiences, the team understood the design would have to be low cost, portable, lightweight, and require little to no energy to operate. They came up with a novel idea that is not currently part of wheelchair technology—they would use gas springs (like those that raise the seats of office chairs or hatchbacks on vehicles) to lift the seat of the wheelchair upward, and therefore require the caregiver to only provide the horizontal movement. Because most injuries to caregivers are caused by the diagonal motion required in the lifting, this would make the activity of helping people in and out of bed safer—and more pleasant—for everyone involved.
Another innovation of the design is that it is a modification to the wheelchair itself, not an external device. The team plans on taking their designs to the wheelchair manufacturers and seeing if the technology can be incorporated there. And because insurance typically pays for wheelchairs but not for lifting devices, if the lifting device was incorporated into the wheelchair itself it would ultimately be a more cost-effective solution for families as well.
By Paige Smith
1a study done by AARP titled "Caregiving in the United States" estimated that 39.8 million Americans acted as a caregiver to a disabled adult sometime between June 2014 and June 2015