Orientations for first year students started May 31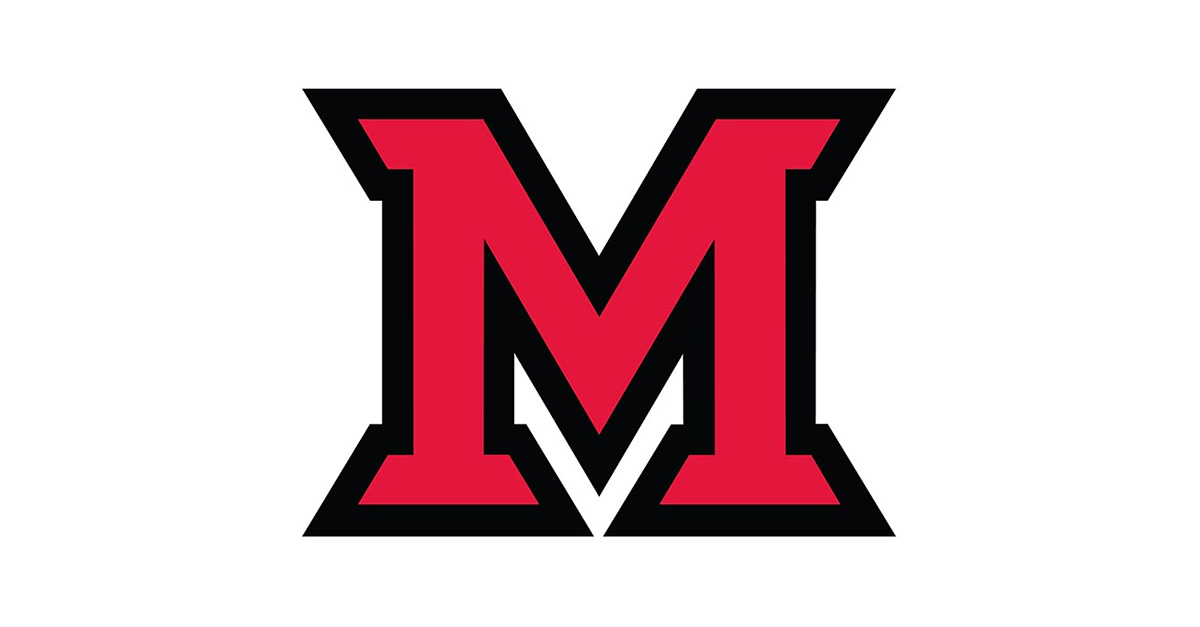 Jun 01, 2017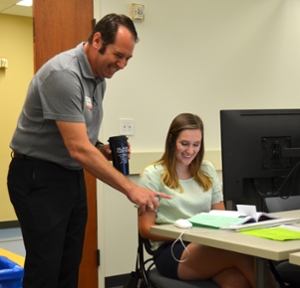 Brian Kirkmeyer helping     
Lexie pick her classes On May 31 the first wave of incoming freshmen came in for their Miami University Orientation. They learned about Miami liberal arts education, ate dining hall food, and spent the night in a dorm, all of which gave them their first taste of what it is like to really be a Miami Redhawk. Thursday morning they arrived in Benton Hall to meet with their departmental advisors and register for classes in the computer labs, where academic advisors Keisha Norris and Brian Kirkmeyer provided specific information on courses and reasonable expectations for coursework and course load.
Each student has their own motives for coming here, but certain themes prevail--they want to be part of the friendly community; they appreciate the Oxford's aesthetic, with big, beautiful trees, red brick buildings, and cobblestone streets; and they are drawn in by the promise of an excellent education and strong job prospects.
Lexie Adams, a bioengineering major from West Chester, Ohio, chose her major because she did a one-week internship at Ethicon (a medical device company) as part of a program at her high school and really enjoyed it.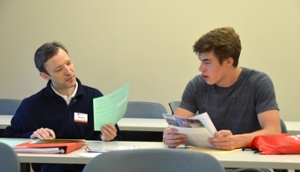 Jeff Herdtner advising Drew on his
engineering management major  Drew Brinkman is an engineering management major from Dublin, Ohio. He chose to study engineering management because he wanted to be involved in the business side of engineering. When asked why he "made it Miami", he said, "Beautiful campus, great school. My sister came here and I fell in love with it."
Elizabeth Caraballo is very familiar with Miami University and Oxford, Ohio, because she is the daughter of Edgar Caraballo, chief departmental advisor and assistant visiting professor in the mechanical and manufacturing engineering department. She is studying bioengineering with a premedical co-major, and she is considering going to medical school after she graduates from Miami, although she thinks she would enjoy being an engineer as well.
Lexie, Drew, and Elizabeth are just three of the almost five hundred freshmen engineering students who are going to make their way to Miami's campus this summer to do their orientation. Although they just finished high school, these students can't wait to start the next semester!
For more pictures of the CEC class of 2021 go to our FaceBook page.
By Paige Smith