#MoveInMiami projects support research and education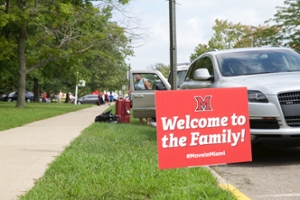 Aug 23, 2017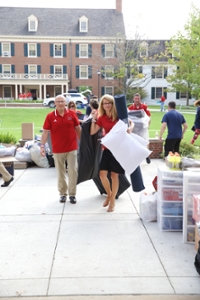 The Crawfords help students move
in during #MoveInMiami 2016 #MoveInMiami is a day of fundraising honoring the freshman class moving into their new homes on Miami's Oxford campus. As the Class of 2021 infuses Miami with new energy and ideas, #MoveInMiami raises money for dozens of projects.
The spirit of the campaign is this: everyone who wants to support Miami (but perhaps cannot do a large gift) can donate any amount to a specific cause that is meaningful to them. The campaign runs 6am on Thursday, August 24th and 2:21am on Friday, August 25th. It lasts for 20 hours and 21 minutes to celebrate the class of 2021.
Four projects the CEC community in particular might be interested in promoting are: