Network with the Women's Advisory Council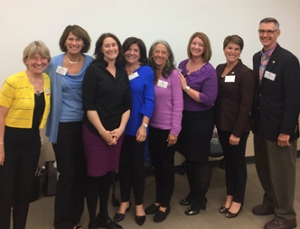 Oct 10, 2017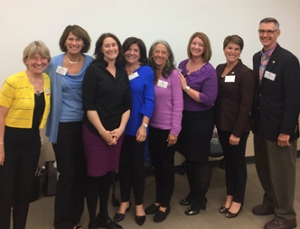 The CEC Women's Advisory Council in 2016              
Date: Wednesday, October 18th
Time: 6:30 to 8:30 PM
Location: Marcum Conference Center Room 108-110
The Women's Advisory Council for the College of Engineering and Computing is holding a speed networking event for interested engineering and computer science majors.
Plenty of appetizers will be provided, along with a beer and wine bar for those who are over 21 (bring an ID) and non-alcoholic beverages for those under 21.
The speed networking part of the evening will have each Women's Advisory Council member seated at a table, and a small group of CEC students will rotate between all the tables, spending 10 minutes at each. Students will be able to ask questions regarding industries, work/life balance, company culture, succeeding as a woman in the workforce, and general early career advice.
Sign up to attend the event in Benton Hall room 109.  Ask for Clark Kelly to get your name on the list by Thursday, October 12th.