Student Spotlight: Weiying Wang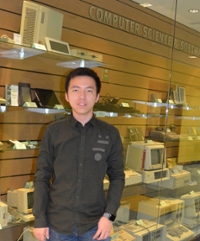 Nov 30, 2017
Weiying Wang has sp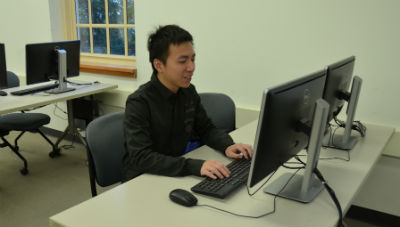 ent the last three and a half years calling Miami his home. Over 7,435 miles away from his hometown Jingzhou, China, Weiying is a senior majoring in Computer Science. His pursuit of engineering began at an early age. During his high school years, Weiying found himself building his own desktop and even repairing computers for friends and family.
What brought Weiying to Miami? In China, students take a high stake examination in order to get into the top Universities in China. Weiying studied for years to take the test, and unfortunately he did not perform well enough on the exam. Weiying started to research engineering schools in the United States. He started studying English just a half of year before coming to the US, only knowing the basics to the English language. He found Miami University just by looking at pictures and fell in love with the campus. He was soon accepted and came on campus sight unseen as a freshman. Weiying knew that this is where he was supposed to be.
Weiying chose to major in Computer Science as he believes it has the fundamental tools and it is the common course for engineers. He describes his study as the trend for the future. He spends his free time researching in the lab, helping others prepare for exams, and playing video games. He even has a research paper published about repairing highly damaged photo with blocks of black regions. Weying is a member of Tau Beta Pi and his favorite spot on campus is the Armstrong Student Center.
Weiying will graduate in December and plans to apply to PhD programs at the University of Illinois, University of Michigan, and Carnegie Mellon University. He plans to pursue his passion of Computer Science and some day wants to become a faculty researcher. When asked "How has Miami impacted you?" Weiying said "Miami is an indescribable place, it helped me gain my confidence back."
By Katie Emery