Student spotlight: Don Blank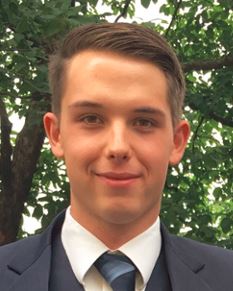 Feb 22, 2018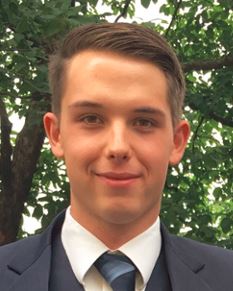 Don Blank                                                     
Don Blank grew up in India. His father, who moved to India as a Fulbright scholar, taught at Indian Universities and eventually started a business there. Don Blank didn't move to the United States until two months before he started his freshman year at Miami.
So how did he end up in Oxford, Ohio?
His high school counselor recommended Miami University to him when he was applying for schools in the U.S.  Miami's reputation for strong undergraduate teaching appealed to him, and other universities he was interested in were strong liberal arts schools but their engineering programs were not ABET accredited. 
So Blank enrolled at Miami as a mechanical engineering student with an electrical engineering minor. This seemed like a natural fit for him—in high school, he was on an underwater robotics team and loved it. 
Because of his robotics experience, assistant professor Giancarlo Corti asked Blank to build manufacturing systems for Corti to use in his lab courses. Blank has been building these systems for Corti since the fall of 2017.
This semester, Blank has started research with Hamed Samandari, visiting assistant professor. Blank and Samandari work on an algorithm to calculate a patient's blood volume when they use hemodialysis machines, to maximize the amount of blood cleaned but not to take too much blood at a time. 
Ironically, while Blank says he never thought about doing undergraduate research before coming to Miami, he cites his research experiences with Corti and Samandari as the best part of his Miami experience. 
By Paige Smith