Ben Shaffer wins at Applied Power Electronics Conference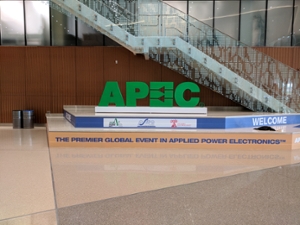 Mar 09, 2018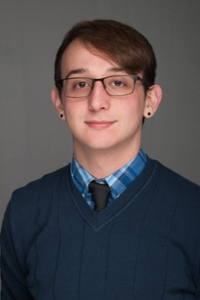 Ben Shaffer won a presentation    
award at the Applied Power
Electronics Conference
Ben Shaffer, senior computer engineering major, won a best presentation award in his session at the Applied Power Electronics Conference (APEC) in San Antonio, Texas.
Shaffer, a senior graduating in May, has been working with Mark Scott, assistant professor in the department of electrical and computer engineering. Shaffer started working with Scott as part of the Undergraduate Summer Scholars program at Miami.
Shaffer has been working on developing a device that incorporates solar panels into the power grid. More and more people and corporations are interested in alternative energies, but a reoccurring problem is that these technologies are not easily incorporated into the grid.
There are many problems incorporating solar panels into the power grid:
The voltage produced by solar panels is not consistent
Transformers used in transfers of power between circuits are bulky and inefficient
Solar panels produce DC current, whereas the grid contains AC current
So Shaffer went to work eliminating these problems. His design eliminated the need for transformers, addressed the variable voltage concerns, and was safe. He and Scott submitted an abstract of the work to APEC, and they invited Shaffer to present the work in San Antonio.
In Shaffer's session there were about half a dozen presenters, all grad students and Ph.Ds except for Shaffer. After all the presentations were completed, Shaffer won the Best Presentation in Session award.
Shaffer plans to graduate this May. In the fall, he will be going to The Ohio State University to get his Ph.D in Electrical and Computer Engineering.
By Paige Smith