Natalie Bukovec is one of 30 2018 SCI Scholars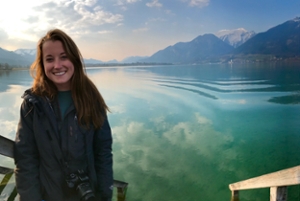 May 17, 2018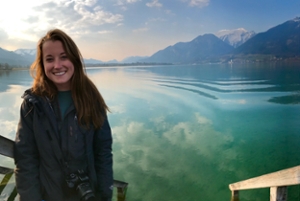 Natalie Bukovec is a 2018 SCI Scholar                        
Natalie Bukovec was named one of thirty 2018 SCI Scholars this year by the American Chemical Society. As part of the honor, she was granted an internship with Trinseo, a global materials manufacturer and a $1,000 professional development scholarship.
The sophomore chemical engineering student will be transitioning straight from a semester in Granada, Spain (to complete her Spanish minor) to her internship in Dalton, Georgia.
"College courses and extracurricular activities have been initial footsteps into my career as an engineer [and] I believe that an internship will open the door to unlimited opportunities. I look forward to using my current skills and passions as well as developing new ones through working with Trinseo this upcoming summer," said Bukovec.
She also was able to honor a teacher who sparked her loved of chemistry, and she chose Jeanne Clark, her AP chemistry teacher at Chardon High School.
"Before taking chemistry my junior year with her, I thought I wanted to be a journalist. However, through her class I discovered my own passion for experimentation and theory in chemistry and knew that I wanted to study it further. Therefore, this nomination is to show how grateful I am to have had Jeanne help me recognize my desire to pursue chemical engineering," Bukovec said.
Bukovec does undergraduate research in the biochemistry department. In addition, Bukovec is also involved with a variety of student organizations, including Engineers Without Borders, the Miami Triathlon Club, the Outdoor Adventure Club, and the Miami Climbing Club. 
By Paige Smith