Doug Troy is honored by Miami Tribe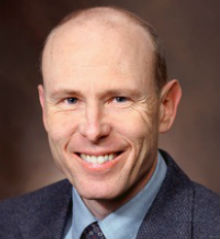 Jun 22, 2018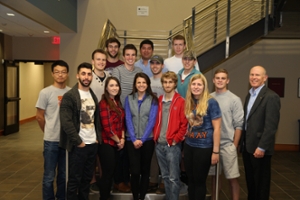 Doug Troy (far right) with his Agile Launchpad      
students in 2015
Doug Troy is a key partner in the revival of the Myaamia language.
He's not a linguist. He's not an anthropologist. He's not a historian.
Troy is a professor in the computer science and software engineering department at Miami, and he, along with graduate and undergraduate students, have been working to create language learning tools for members of the Miami Tribe.
The Myaamia language fell out of use by the mid 20th century. By the early 1990s, there were no living speakers of the Myaamia language. However, extensive documentation of the language was found to exist, and the Miami Tribe and Miami University have partnered to revive the language.
This endeavor is highly unique--once languages become extinct, they generally stay that way.
Troy was recognized last month during the Inaugural Student Life Academic Partners Reception. He was chosen by the Myaamia Center as their "Spotlight Partner".
In the last ten years, he has worked on or advised students on projects including:
myaamiaatawaakani (the Myaamia dictionary app)
niiki (the Myaamia language learning app)
Miami-Illinois Digital Archive, which houses thousands of original documents of the Myaamia language
A website that allows users to go on a virtual museum tour of Myaamia artifacts
A website and database of plants that are important to the Miami Tribe's culture and history
Not only are these applications useful to the Miami Tribe, but other tribes in similar situations have also expressed interest in using these tools, too. Due to, in part, researchers like Troy, many Native American communities can reconnect with history and culture that was once thought to be lost.

By Paige Smith