Miami student studies renewable energy in his Grand Challenge Scholars Program Internship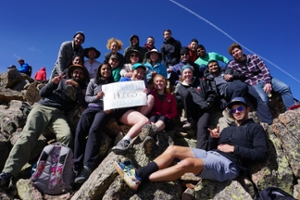 Aug 20, 2018
A senior computer and electrical engineering major had the chance to intern with the National Renewable Energy Laboratory (NREL) this summer through the the national Grand Challenge Scholars Program (GCSP).
Akhil Kanagarai, a student in Miami's GCSP, used his internship to develop tests to study large amounts of biofuel production models.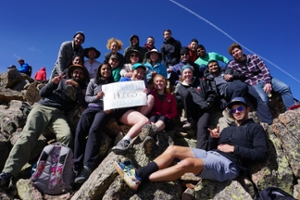 Kanagarai and other interns at Mount. Bierstadt   
He tested his work using sensitivity analysis, or study of uncertainty, to prove his system was capable of generating meaningful and coherent information for all users. During his time at NREL, Kanagarai was able to use several different tools and modeling software licensed out to the lab and was able to replicate and test his work in different programming languages and environments.
His ten-week internship in Golden, Colorado allowed him to learn the importance of renewable energy and environmental sustainability in a more professional setting. "Being apart of the Grand Challenge Scholars Program focusing on energy sustainability has helped me get a glimpse and a sense of understanding of the national laboratories' work."
Through this experience Kanagarai not only learned about renewable energy and sustainability, he also learned professional skills that he can use during his future career. "The most important thing I learned was how quickly you can learn simply by communicating with others in your team" He learned a lot from the team that he worked with over the summer, and hopes to bring what he knows back to the classroom.
Outside his internship, Kanagarai enjoyed spending his free time with his fellow interns exploring the terrain and wildlife of Colorado.
If you are interested in learning more about GCSP visit their website.
By Maggie Cavanaugh, CEC Reporter