Students learn more about Vantiv (now Worldpay) during job shadow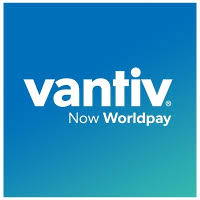 Aug 15, 2018
By Sam Bowdler, Student Associate
Twelve Miami students, including myself, attended a job shadow day at Vantiv (now Worldpay) headquarters near Cincinnati on Friday, August 10. We arrived at 8:30 to get our visitor badges and were greeted with a bounty of donuts. Quickly realizing we had more time than we anticipated, our guide Brian began telling us of his experience at the company. This may have been one of the best parts of the day, because it gave us all some insight as to how the company operates. While he was a Computer Science major, he found his way to his current position by fitting in with the company and its culture. I personally found this intriguing, and my interest was piqued.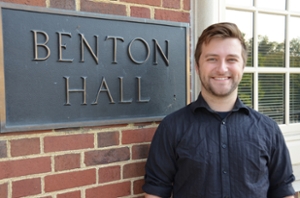 Bowdler is a senior computer science major           
Presentations 
After donuts, presentations started. First up was FLDP Anthony Car with a presentation on risk overview. In this he explained the fundamentals of risk in any setting, how to assess risk, and how to minimize it. This was followed by a finance overview by FLDP Dylan Coombs, in which he described the financial side of the company. Brian led us on a tour of the campus, which I must say, had a LOT of white boards. We talked to employees around the offices from different departments and learned about their day-to-day, what projects they're working on, and more.
After the tour we had some sweet tacos, and moved onto the third presentation. This was a technology overview by FLDP Stuart Wyse, in which he displayed the many IDEs and programming languages which are being used at Worldpay constantly. For tasks like creating UI and web pages there are a number of employees programming in HTML, Javascript, and Java, while there are others using MySQL or COBOL for different tasks. Finally, we got an operations overview from Ops Leader Brian Rechtsteiner (different Brian than our guide). This was about the large umbrella that is operations, and how much can fit underneath that title. After this, our day was over.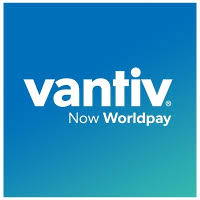 Vantiv (now Worldpay) logo    
What is Worldpay FLDP?
I think the most important part of the trip was learning about the FLDP program itself. While Worldpay has many positions for people who want to start their career at a good company, they also have a separate program: the Future Leaders Development Program. This is a two year program Worldpay offers (and from what I've heard, many companies offer) which is split up into four, six-month rotations. For six months, a member of the program works in one role, then after the six months are over, they move to a different role. After the two years are up, the participant can request a position somewhere in the company, or sometimes even create their own position. From what we heard it's not guaranteed they will get a position afterwards, but many FLDP members do. I know I will be applying to it, because it sounds awesome.
Overall, my experience on Friday was fantastic. I would absolutely recommend participating in a job shadow day if you get the chance. I never would have been interested in Worldpay as a Computer Science major, but now I'm working hard to get a job here, at a place I hadn't heard of before Friday. You never know what's out there waiting for you until you try it for yourself!