Graduate Student wins DAGSI award for work with Algorithmic Processing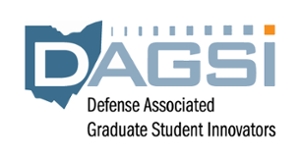 Sep 28, 2018
A graduate student in the department of electrical and computer science has received a Defense Associated Graduate Student Innovators (DAGSI) award for his work on Goal-Driven Cognitive Algorithmic Processing for EW.
Tanner McWhorter, with the help of Chi-Hao Cheng, a professor in the department of electrical and computer engineering, wrote a proposal for the award and was recognized last semester. Their research was chosen, among others, to be funded for 2018.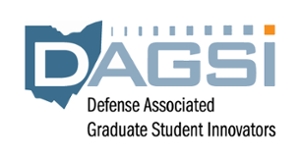 DAGSI logo                                                                  
The Air Force research facility(AFRL)/DAGSI Ohio Student Faculty Research Fellowship Program is funded by the Ohio Department for Higher Education. It supports science and engineering graduate students who are conducting research in areas that are targeted by the AFRL.
The program allows for open submission applications, and any members of the seventeen universities within Ohio that have a graduate science or engineering program are able to apply.
CEC is the smallest graduate program to be selected for this honorable award. CEC has seen success in the past years for winners of this award, and currently has three Miami research projects that won just this year.  
To learn more about the application process and view the list of part and current winner please visit DAGSI information and Winners.
By Maggie Cavanaugh, CEC Reporter