CEC Women's Advisory Committee Spotlight: Jacquie Smith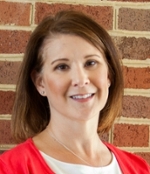 Jan 15, 2019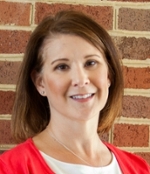 Jacquie Smith is one of the newest members on the CEC Women's Advisory Committee. She started with the council in the Fall 2018 semester, and is excited to give back to her alma mater. She hopes that with her time on the committee she can help increase the number of females in STEM fields.
When Smith attended Miami 20 years ago, she was one of the few women to be in her classes. She majored in SAN (systems analysis), and loves to see more and more women becoming engineering and computing majors.
During her time at Miami, Smith remembers many nights spent in the computer labs in Kreger Hall working on C++ programming assignments and making lifelong friends. While still working towards her technical degree, Smith was able to participate in many community engaging activities like going to hockey games at the old Goggin arena, going uptown to go dancing or hanging out under the water tower, and staying in the dorms and ordering SDS on Tuesday "sub nights".
After graduating from Miami, Smith started her professional career as a Software Engineer at NCR in Dayton, Ohio. Through this experience she was able to not only gain valuable connections but experience on how to support business processes through technology.
Soon after she was brought on as a Business Applications Manager at Alkermes. This new position brought new skills as well. At this time she led several system implementation projects to promote new efficiencies in materials management and facility operations. She then evolved to serve as an IT Project Manager first at Standard Register and now currently at Trimble in Dayton, Ohio where she plans and tracks various business application integrations. She also is able to research and configure system tools that help the IT project management team be successful.
Smith hopes to continue her career in the IT project management space and to further her knowledge on new technologies.