Kumar Singh is recognized for his excellence in education by Ohio Magazine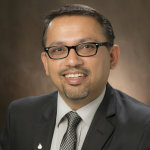 Jan 18, 2019
This year five of Miami's faculty were recognized as part of the 2018 Excellence in Education Honorees. These five faculty members span various departments around Miami's campus. However, one of the recognized Miami faculty member is a member of CEC.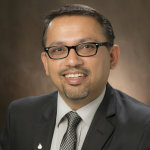 Dr. Singh             
Honorees were selected from institutions across the state of Ohio for their outstanding work at their universities. These professor's work developing students were some of the reasons they were chosen, and we are honored to see one of our own faculty members among the honorees.
Dr. Kumar Singh is a professor in the mechanical and manufacturing engineering department in CEC. He has been teaching at Miami since 2006 and is a favorite professor among students. In 2017, Singh was recognized with both the CEC Outstanding Research Award and the CEC Outstanding Teaching Excellence Award for his work in and out of the classroom. He has given so much to Miami, and we are proud to see his achievement be recognized on a higher level.
We cannot wait to see what more Dr. Singh can do during his time at Miami, and know he will continue to impact students for years to come. To learn more about the other honorees and the award, visit the Ohio Magazine Website.
By Maggie Cavanaugh, CEC Reporter