Professor in the CPB department was interviewed for his work in paper chemistry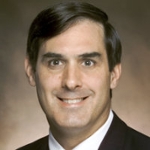 Feb 08, 2019
Steven Keller, professor in the chemical, paper, and biomedical engineering department, was recently interviewed for an article published in the American Chemical Society's (ACS) Chemical Education Division's educational newsletter. In the article, he discussed his experience teaching about paper and how he became interested in chemistry.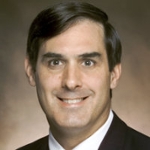 Keller's Headshot                  
So, why was Keller chosen to be interviewed for this article?
The ACS choose to focus on the topic of chemistry of paper for 2019 and its publications. This means that the newsletters sent to chemistry club and K-6 chemistry teachers will have a series of articles highlighting paper as the medium to teach chemistry. Keller was chosen because of the outstanding paper engineering program at Miami and his own work with paper engineering during his career. 
In addition to this educational article, Keller was able to be interviewed for a more serious catch all article for the  ACS Undergraduate Student Member Magazine inChemistry. Finally, Keller was invited as a guest lecturer to the ACS meeting in March to discuss activities and research surrounding the chemistry of paper.
This recognition is far from random. Keller has made a huge impact in the paper engineering community, and is being recognized for all of the research and teaching of this subject he has done during his career
We are so proud to see the accomplishments and hard work of Keller being highlighted on a national stage, and cannot wait to see what the future holds for paper engineering in the future!
By Maggie Cavanaugh, CEC Communications Reporter