Center for Assistive Technology hosts second annual research symposium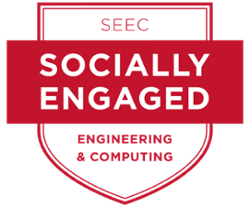 Feb 15, 2019
The Miami University Center for Assistive Technology (MUCAT) sponsored it second annual Research Symposium focused on Engineering Better Medicine last week.
This event was held on January 31st and February 1st here at CEC. The two days were packed with speakers and discussions that allowed attendees to further their understanding on how to engineer better medicine. The event was open to all faculty and graduate students in CEC and The College of Education, Health, and Society. The attendees heard from from two keynote speakers, Dr. C Nataraj and Charlie Haddad, during the two days.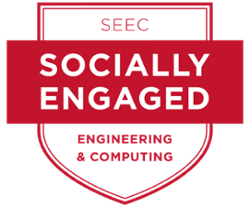 SEEC Banner                                             
Dr. C Nataraj is an endowed professor in engineering systems and the Director of the Villanova Center for Analytics of Dynamic Systems at Villanova University. He has published a textbook and 230 papers in dynamic systems. During the Symposium, Nataraj discussed biomedical diagnostics and the challenges and opportunities faced in this field.
Charlie Haddad is a Senior Advisor, Digital Health at Eli Lilly and Company.  For over 25 years, Haddad has been a leader in the digitalization of Pharmaceutical R&D at Eli Lilly and Company. At the Symposium, Haddad discussed the disruption of digitalization in healthcare, focusing primarily on math and engineering.
Through listening to all these amazing and interesting speakers and participating in many discussions, attendees learned about the importance of engineering in developing better medicine and healthcare system. We hope that the attendees gained a lot from this two day event, and cannot wait to see what is in store for MUCAT for in 2019.
By Maggie Cavanaugh, CEC Communications Reporter