Students compete in Grand Challenges Scholars Program Business Model Competition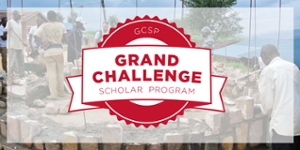 Apr 12, 2019
A Miami team of students are competing in the Grand Challenges Scholars Program business model competition in Washington D.C.
The team is composed of Logan Kocka, Gabriel Ortiz, and Ben Keeley, all sophomore CEC, CAS, and FSB students. This team will attend the conference on April 19th, and will compete against 28 other teams for the top 5 spots in the finals. If the Miami team makes it to the finals, they will fly to London to compete against other international teams from the UK and China.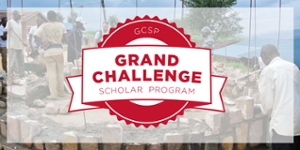 GCSP Banner                                                                     
The conference challenges undergraduate engineering students to develop a solution to either of two prompts. The prompts were "Can we sustain 10 billion people" and "Will AI and other transformational technologies change humanity for the better?" Teams have to not only engineer the product, but have to create an effective business model as well. This model includes a market analysis, consumer discovery, and a cost analysis. After conducting all this research and planning, teams have to condense their findings into an 8 minute presentation.
The Miami team chose the latter to focus on the Engineering Better Medicines grand challenge. The team is currently finalizing their materials, and preparing for their presentation on the 19th. The preparation includes a lot of literature review of oral drug enhancer research and much more. The team has formulated a solution based upon existing studies and consulted a microbiology faculty member for hypothetical feasibility.
Not only is this an impressive competition to be apart of, it is extremely beneficial to the overall experience of our students. Kocka explained that she has formed a "new appreciation for the relationship between biology and chemistry, as well as learning a lot about business applied to healthcare, which I would have otherwise received zero exposure to in my engineering curriculum." We are proud of the work that our students have completed thus far, and are excited to see the direct impact that their experiences at Miami have on their college career.
The students will leave for the competition soon, and we can not wait to see how the team performs. We want to wish the team good luck in the competition, and we are proud of what they have accomplished thus far.  
By Maggie Cavanaugh, CEC Communications Reporter