Miami hosted a cybersecurity summit to gain knowledge from industry professionals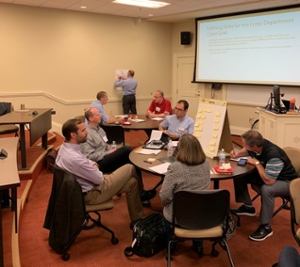 Jul 31, 2019
This Monday Miami hosted a cybersecurity conference to gather insights from industry professionals about a potential cybersecurity major. 
Representatives from P&G, IBM, Eli Lilly, and much more met to discuss ways to interest young people in the cybersecurity workforce. Miami hopes to be able to create a major tract that would allow students to pursue this field of study. In addition to the major, the university hopes to build a cybersecurity center which gives students the opportunity to come to Miami and receive training that would feed students into regional and worldwide economies.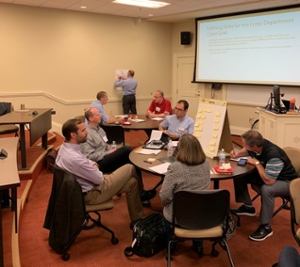 professionals meeting at the summit         
So, why is Miami so adamant to create this new major?
"Every aspect of our lives, cybersecurity is important," said Jim Kiper, chairman of the Department of Computer Science and Software Engineering at Miami University. "Here at the university, we are trying to study what kinds of things we should be doing to prepare our students to enter the workforce."
There is currently a gap in talent for this field. Industry experts predict that by 2021, 3.5 million jobs in cybersecurity will go unfilled. Miami is hoping that through this program, that it could help start to fill this gap.
Through this conference and the work of the university, they hope that the major will be ready in about two years. Once a curriculum is in place, Miami may also consider adding the cybersecurity center.
We look forward to seeing the progression of this major and the work that Miami is doing to create this opportunity for students. 
By Maggie Cavanaugh, CEC Communications Reporter