Dr. Troy and graduate students work on a software to preserve languages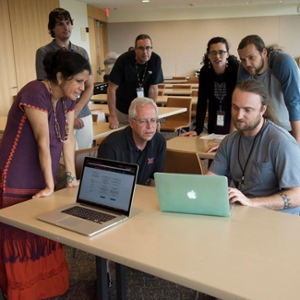 Jul 25, 2019
Ever since 2015 Dr. Doug Troy and his graduate students have been working on a system that would help store digital copies of linguistic material.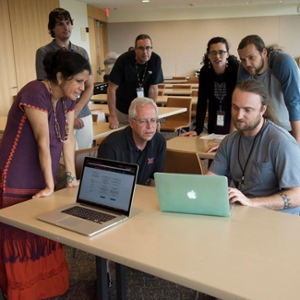 People working with the system 
This system is known as the Indigenous Languages Digital Archive (ILDA).  Troy and his graduate students have been working with the Myaamia Center to help archive materials for language revitalization. The system directly links independent data derived from linguistic analysis to the original manuscript pages. The powerful search function in this program allows for the reconstruction of highly endangered languages. 
The ILDA was launched this summer as an International Year of Indigenous Languages project. The platform will be used in workshops held by the Myaamia Center with Native American Communities, to help learn more about their original languages. The first workshop will be hosted on July 15 through July 19th, and the second sometime during 2020. 
At this year's workshop, the Myaamia Center will be focusing on the following language communities: Nisenan, Menominee, Oneida, Numa, Hanis, Milluk and Siuslaw languages.
We cannot wait to see how the workshops go, and learn more about the system that made this work possible. We want to thank Troy and his graduate students for all their hard work to make this program possible. 
To learn more about the Myaamia Center and their work, please visit their website. 
By Maggie Cavanaugh, CEC Communications Reporter