Students learn ethics while studying abroad in Italy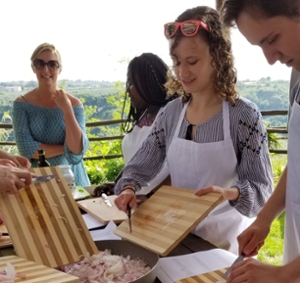 Aug 08, 2019
Besides having jobs and internships, our CEC students have the option to study abroad over their summer term. Ten students decided to follow this path and travel to Italy for this break.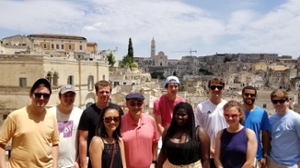 Students pose for a picture in Italy 
The program that they attended was called Knowledge and Ethics in Italy and was led by faculty member Alan Ferrenberg. The purpose of the trip was to "expose students to a part of Italy that's off the beaten path," explained Ferrenberg.
The group spent most of their time in Cosenza and Calabria, a portion of Italy which does not receive high tourist traffic.
The students took two different courses CSE 262, Technology, Ethics, & Global Society, and CSE 270A, Knowledge Representation. CSE 262 is a required course for Computer Science, Software Engineering, and Electrical Engineering majors.
Calabria has a major research area for computer science at the University of Calabria, which the students received a week of instruction from the host faculty and experts in the field.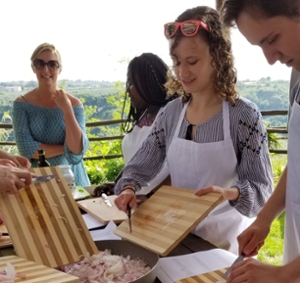 Students at a cooking class
Through this experience the students not only gained course credit, but were able to be exposed to a new culture. Though only a month long program, students were able to interact with the Italian culture, and the new traditions and customs that come with it.
Besides taking classes, students got to explore parts of Italy as well. They got to visit Rome, travel to Tropea for a boat tour and cooking class, and organized a trip to Sicily.
We know students gain a lot from studying abroad, and we love to see what they learn from their experience. To learn more about study abroad options visit the study abroad website.
By Maggie Cavanaugh, CEC Communications Reporter