Students win AlChE competition and are recognized on AlChE website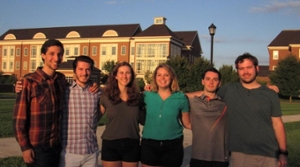 Sep 20, 2019
Back in January, the AlChE and EWB organizations in CEC worked together to take first place in the AIChE Chemical Engineering for Good Challenge. Their project focused on the Continuous Flow Solar Sterilization Module for a Water Treatment Plant in Kabingo, Uganda, which was one of the many projects that EWB works on during the year.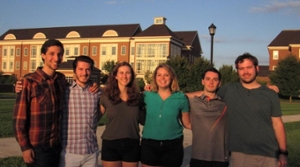 Some students who worked on the project
With the award in mind, the Miami students that worked so hard on this project just got recognized for their work in AIChE – ChEnected website! This website highlights the work of chemical engineers and how their work can contribute to society.
The article gives an in depth perspective of the project that  was highlighted by these Miami students. It analyzes the how the project came to be and the main reasons why the students chose to focus on the specific work.
 We are so proud of our dedicated students and cannot wait to see what they will continue to do!
To read more about the AlChE article please visit the AlChE's website. 
By Maggie Cavanaugh, CEC Communications Reporter