From Student Intern to Mill Manager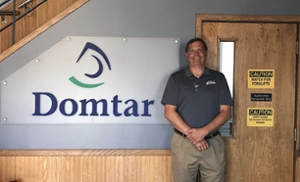 Sep 13, 2019
We always encourage our students to pursue outside the classroom experiences. Whether its student organizations or an internship, these experiences allow students to build skills that they are not able to develop inside the classroom.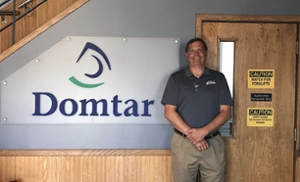 Tim Wight at the Mill
One past student that demonstrates the importance of having this outside experience is Tim Wight. Wight studied paper science and engineering here at Miami and graduated in 1991. He had struggled with not having outside experience with no one in his family being in his perspective industry. Though he initially struggled, he was told by a fellow classmate to explore an internship at Domtar's Port Huron Mill in Michigan.

The Port Huron Mill makes publishing, technical and specialty paper, primarily used for books, food packaging and medical products.

Once he landed the internship, and had many valuable experiences and was able to learn a lot. "[He] was treated as a full process engineer; [he] wasn't crunching numbers or finding myself stuck in some corner of a lab," expressed Wight. After the internship, he was excited about making a career in the industry.

Wight ended up joining Domtar after he graduated, and found that her was interested more in operations then the technical side. He ended up being able to follow a career path that he was passionate about with the support of his company.

After moving through several managerial roles, Wight ended up becoming Mill Manager in 2013. He loved the opportunities he was given for growth and the ability to work with more people.

We are so proud of what Wight accomplished so far in his career, and we cannot wait to see what the future holds! 
By Maggie Cavanaugh, CEC Communications Reporter