Miami's Bioengineering Program prepares students for success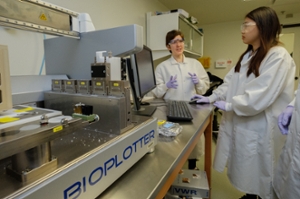 Oct 11, 2019
Inside Miami's College of Engineering and Computing is the Chemical, Paper and Bioengineering (CPB) Department, home to a vast array of majors, including Bioengineering.

Since the 2014-2015 academic year, Miami has nearly quadrupled the number of students graduating with their Bachelor's degree in this major as of last academic year (2017-2018), with an overall success rate of about 91%.

The department has a new chairholder, Dr. Keith Hohn, Ph.D in Chemical Engineering, who, since being hired, has been making exceptional efforts to expand student opportunities and job placement.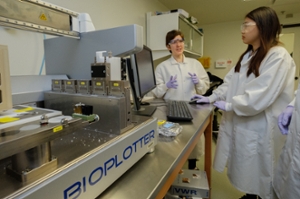 "Im looking to make some personal contacts with companies that hire students," said Dr. Hohn about his future plans. "[I want to] talk with those companies and make sure they understand the strengths of our students, the strengths of our program, and that they want to come and hire our students"

The department also hopes to begin utilizing BioOhio, an online networking system that connects Ohio's bioscience community through things like advocacy and events.

After graduation, Bioengineering students have a significant amount of job opportunities available to them. Nearly 40 leading companies, such as Johnson and Johnson, JP Morgan and Mayo Clinic, to name a few, have all seen our graduates as great candidates for employment and have hired them in the past.

The education and skill-sets learned in the department play a huge role in landing jobs with these tops employers.

"I think the technical skills are obviously what we are most installing to get our students to achieve," Said Dr. Hohn. "Certainly they need to understand biology, they need to understand how to use that in a very practical way, that's the engineering part of it...Communication is very important, too. Jobs aren't all technical."

The types of careers that graduates can be placed into are very diverse. While many seek the research track, there are also opportunities in regulatory and quality control, manufacturing, sales and business development, clinical trials and more. Students can even work in pharmaceuticals as well as with medical devices.

For information about the major, visit Miami's Bulletin.

By Jenna Calderón, CEC Reporter