Miami to host Dassault's Simulation on Wheels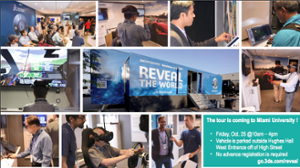 Oct 18, 2019
On Oct. 25,
Dassault Systèmes
, an international company well-known for their software made for analysis and design, will bring their 3D Experience, Simulation on Wheels, to Miami's campus.
The technology demonstrator, a semi-truck that has been refurbished internally and transformed into a lab on wheels, is the first of its kind.
Dassault just kicked off its first world tour with the vehicle, starting here in the Midwest. Miami is one of the less than 10 prominent engineering universities in the region that has the opportunity to participate in this unique event.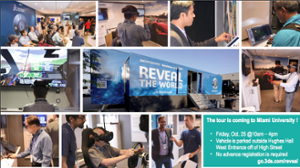 The company is using the mobile tech lab to showcase the work and advances that they're making, as well as what students studying in relative fields can look forward to in their careers.
Much of the technology is meant to be interacted with for simulations in areas of engineering, such as mechanical and aerospace, so that students can have a more hands-on experience.
Dr. Amit Shukla, professor and department chair of the Mechanical and Manufacturing Engineering department, is looking forward to attending and hopes the students are as well.
"We are trying to build relationships with industry partners, where they showcase what they're using, and we are telling our students 'This is the kind of education you need to be ready to work,'" Dr. Shukla said. "I hope the students will go because it's really for them. [Professors] know from our side what and why we do things in a 200 level course, then a 300 level course, then the senior capstone, but to see it all happen at once and be playing with [the technology] right there, that's really the key."
The truck will be parked outside Hughes Hall from 10 a.m. to 2 p.m., next Friday. No advanced registration is required.
For a preview of this exciting event, check out Dassault's "
Reveal the World Tour
" video.
By Jenna Calderón, CEC Reporter