MME student attends ASME Collegiate Council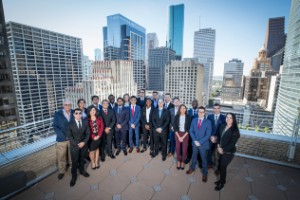 Nov 21, 2019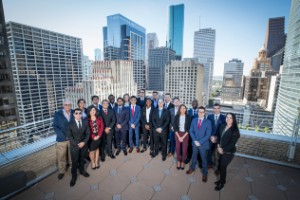 At the end of October, McClain Brown attended the ASME Collegiate Council in Houston, TX.
Brown, a junior mechanical engineering major, was one of only 22 students accepted into the Petroleum Division of the council. These are both undergraduate as well as graduate students who have expressed interest in the oil and gas industry as a potential career path.
The long weekend consisted of networking and professional development, where the students met with individuals currently working in the field. There was also an educational component, as they traveled to facilities to see real-world applications.
At the end of the weekend, students were given the task of solving possible threats to the industry as well as to the council. They will reconvene around April to discuss solutions and ideas on how to best approach these issues.
Brown is choosing to work on the media side of things, as he believes there are a lot of misconceptions about the oil and gas industry that need to be addressed.
Having been raised in Findlay, OH, where the Marathon Petroleum Corporation is headquartered, Brown has a much more personal experience with the industry than many undergraduate students.
After an internship with the company this past summer (2019) and being apart of the Council, he says the field might be for him.
"A lot of people will tell you that there's no future in oil and gas, but, especially after seeing what advancements are being done in the industry, there is absolutely going to be a future," Brown said. 
After such a great experience, he encourages everybody to look for opportunities like this one, and is open to being contacted with any questions other interested students may have about the Petroleum Division at
brownm16@miamioh.edu
.
By Jenna Calderón, CEC Reporter