First-years can get involved, too!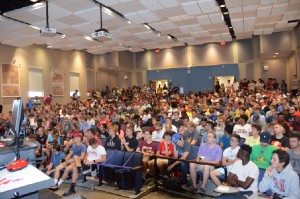 Dec 06, 2019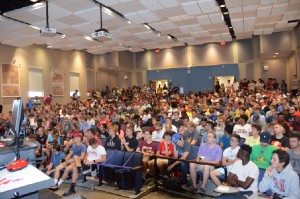 Upon acceptance into their selected program, incoming freshmen students have the option to live in a Living Learning Community (LLC) on campus. These are groups of like-minded students that typically live on the same floor of a residence hall together.

While there are over 40 different communities, freshmen in the College of Engineering and Computing in particular have many to choose from.

LLCs like Guys in Engineering and Computing (GiEC), Women in Science Disciplines, Engineering, and Mathematics (WiSDEM), and First Year Research Experience (FYRE) are all open to incoming freshmen.

Not only do these LLCs create a sense of community, they also offer programming events and open opportunities like lab tours and other undergraduate research, as well as a common First Year Experience (FYE) course.

Miami professors recognize that the transition into freshman year can be hard. Students have to learn to balance their classes and social life, as well as navigate their new home. These communities help students learn and grow together.

"A lot of the programming is just trying to build a welcoming environment," Dr. Andrew Paluch, faculty stakeholder in GiEC, said. "They can make connections and meet their fellow classmates and things of that nature."

For more information on Miami's LLCs, visit the Residence Life website.
By Jenna Calderón, CEC Reporter