Women's Advisory Committee Spotlight: Katherine Bruce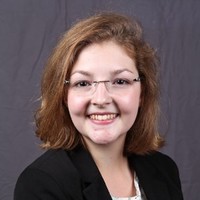 Apr 29, 2020
Katherine Bruce graduated from Miami in 2017 with a degree in chemical engineering and a minor in management & leadership.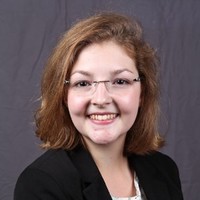 During her time at Miami, she was involved with CEC outside of the classroom as president of the Society of Women Engineers (SWE) and a member of Tau Beta Pi, the engineering honor society.
Bruce said that her classes and leadership roles at Miami prepared her for working in the field.
"Communication of technical concepts to technical and non-technical people is probably one of my greatest strengths," she said. "… much of that can be attributed to my Miami education."
Bruce currently works as an engineer at AK Steel Research and Innovation, where she works within their Processing Research group. Bruce studies the different industrial processes to produce steel coils, and aims to find ways to enhance them, making them faster, cheaper and more eco-friendly.
"My job has a nice mix of day-to-day problem solving and strategic planning for the future," Bruce said. "All with heavy technical involvement."
Recently, she received a master's degree in materials engineering from the University of Dayton.
Bruce joined the Women's Advisory Committee (WAC) because she is passionate about giving back to the school that steered her career in the right direction, as well as promoting women in STEM.
"I hope that, as part of the committee, we can enrich the Miami experience for all CEC students, male and female," she said. "I hope for us to be another voice advocating for students, making sure that all students have a great Miami experience."
Bruce also wants to ensure that female students are confident in their abilities and themselves.
"I always like to tell young women that they need to be their own advocate," Bruce said. "Ambition isn't a bad trait for a woman to have."
Jenna Calderón, CEC Reporter