MME department crafts hands-free door openers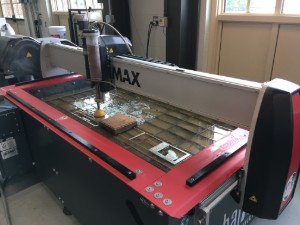 Jun 08, 2020
In May, the MME department began crafting metal door-opening devices to aid in a safe return to campus. These openers will limit unnecessary contact to keep faculty, staff and students healthy. 

Brad Martin, a lab technician in the department, has been at the forefront of the design process, prototyping his own design and utilizing Miami's labs to create the door openers.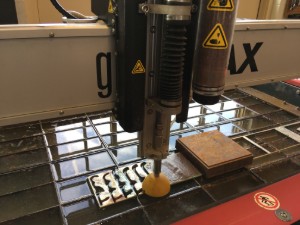 The process is fairly simple and starts with using high pressure to cut the copper on a water jet. Then, the cutouts are transferred to the milling machine to make the final cuts on the edges and make the metal smooth.

While Martin has been carrying out the production, the original inspiration came from others in the department, including Dr. Amit Shukla, the department chair.

Dr. Shukla says the idea came from conversations with UC Health, as they were working on similar hands-free door openers for their facilities.

While he has asked Martin to start with an initial order of around 50, the plan is to make the openers available to CEC and the rest of the Miami community as needed.
By Jenna Calderón, CEC Reporter