Course Spotlight: CEC 266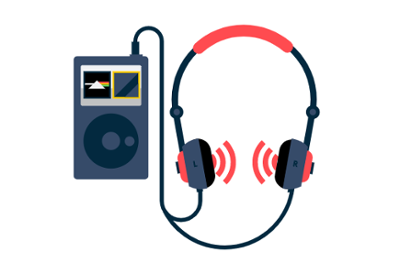 Oct 16, 2020
In 2009, Dr. Brian Kirkmeyer was reading Sound of the Beast: a book that documents the history of heavy metal by Ian Christe.

Flipping through the pages, Dr. Kirkmeyer was inspired, and soon CEC 266 was born.

The class, Metal on Metal: Engineering and Globalization in Heavy Metal Music, has been up and running for 11 years now, and this semester is the biggest class yet.

As a heavy metal enthusiast and avid listener of SiriusXM's heavy metal station, creating this course was enjoyable for Dr. Kirkmeyer. He was determined to show students how engineering and the music genre are connected.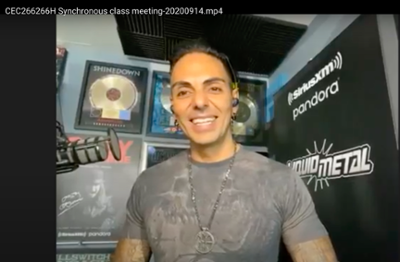 "I saw guitars and amps and stuff as engineered devices," he said. "There are a lot of parallels between engineering and heavy metal in that both are unfortunately...usually white male dominated, and those are things I [wanted to] discuss."

In addition to his lectures, Dr. Kirkmeyer wanted students to be able to engage with members of the metal community, and who better than José Mangin?

Mangin is the longest serving employee at SiriusXM. After 20 years there, he's the program director for multiple radio stations.

Originally going to college for chemistry, Mangin discovered radio as a side hobby that eventually became his career. He's been a guest in CEC 266 since its first year.

"He wants people to understand the music and what they're going for...and help people connect with it in a way that he and I and [other fans] connect with it," Dr. Kirkmeyer said.

While heavy metal can oftentimes get a bad rap due to its aggressiveness, it can be used as an outlet to deal with stress, preserve mental health and even create conversation on social issues.

Dr. Kirkmeyer points out that engineers are frequently misunderstood, too. Engineering is more than just math and science. It is a culmination of a bunch of skills, including creativity.

To Dr. Kirkmeyer, the objective of this class is not to be able to name every metal band and song. It's for students to start opening their minds and making connections to engineering that they may not have thought about before.
By Jenna Calderón, CEC Reporter