The Jacobs family: a generation of students in CEC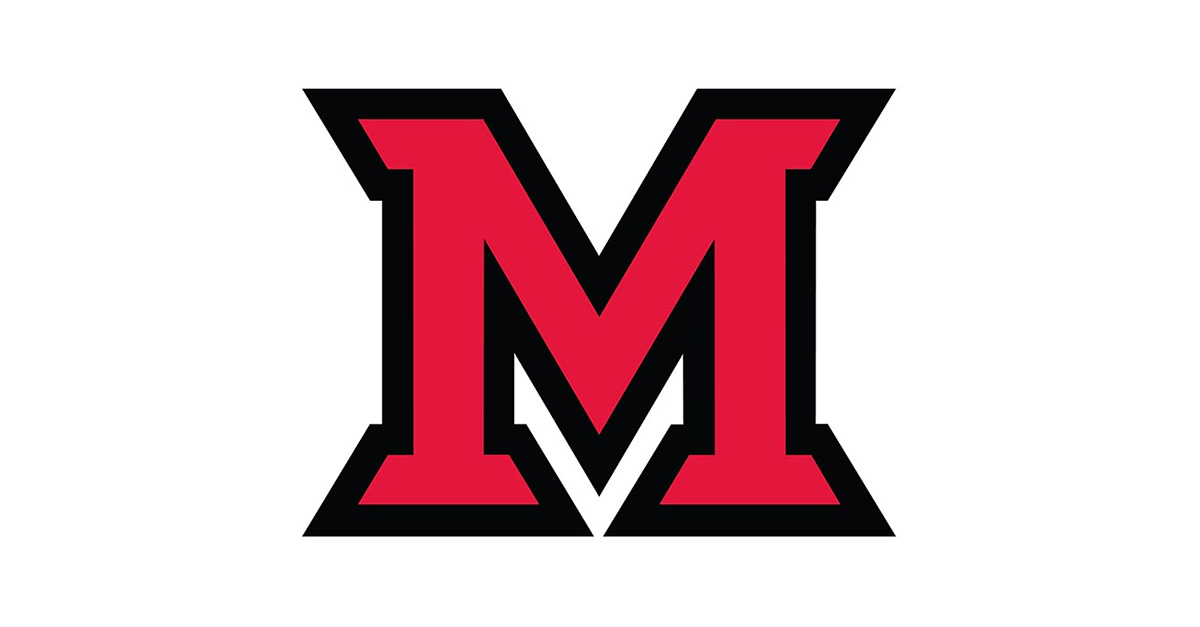 May 05, 2021
2016. 2021. 2023. 2023.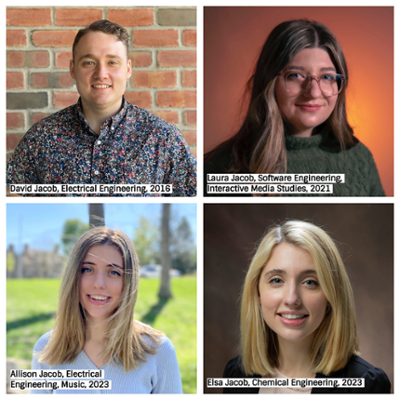 David. Laura. Allison. Elsa. 
The Jacobs family. 
These talented siblings are alumni of, or currently enrolled at, Miami University. David Jacob, the eldest of the four, started the legacy back in 2012. He said the opportunities Miami promoted caught his attention, and as a senior attending school in Columbus, he committed to this "hidden gem" school. His parents hadn't even heard of the school until he applied. 
Elsa Jacob said herself and her siblings liked the small-school feel of Miami. 
"At Miami it was so personal … they reach out to you," Elsa said. "[The] faculty, I feel like they wanted me to come, I just felt like a lot of people are really supportive of you at Miami." 
Not only will all four siblings be Miami alumni, but they will also all be College of Engineering and Computing (CEC) alumni. David started as a Mechanical Engineering major, but quickly settled into Electrical Engineering in the CEC. A year after he graduated, his sister Laura Jacob also enrolled in the CEC as a Software Engineering major. Finally, halfway through Laura's college career, twins Allison and Elsa Jacob  joined the CEC ranks as Electrical and Chemical Engineering majors, respectively. 
The Jacobs' also made sure to stay involved during their time with Miami. While he was an undergrad at Miami, David was a member of the first recruitment group of the professional engineering fraternity, Theta Tau, the same fraternity his younger sister Elsa is now a member of. He also participated in the Lockheed Martin Leadership Institute, as do his sisters Laura and Elsa. 
Allison is also involved in Engineers with Borders (EWB), a community focused on partnering with local and international organizations to better the environment and themselves. She is also on the ECE student advisory council, a student-run group that provides a voice for the students of the Electrical and Computer Engineering department. She is also in the Electrical Engineering Honor Society. 
Elsa will be doing an internship in Atlanta, Georgia this summer with Greif Paper Mill, where she will be an engineering intern, helping with testing and other tasks. She is also taking time out of her schedule for undergrad research with Dr. Berberich, where they are focusing on Enzymes and Proteins for sensor development.  
Laura has an internship with Nationwide Insurance, where she's working part-time as a student worker, and will be full time this summer. She also got started in Girls Who Code, and later got involved with Association for Computing Machinery-Women (ACM-W), where she was the historian for two years and became the president during her senior year. 
David graduated from Miami back in 2016 as an Electrical Engineering major. David says Miami caught his eye when he saw the school being active in Columbus, such as seeing Miami play hockey against Ohio State University. Once he looked further into Miami, he also liked the opportunities for study abroad and undergrad research. 
He ended up loving Miami for the way it's faculty connects with the students. 
"One of the things that really stood out in Miami was the investment that the professors were willing to take into their students," David said. 
David also played in the band freshman year, but he didn't have time to continue. He now works with his dad at Pipe Valves Inc., a distribution business selling pipes valves, fittings, and some control products. He is also working on getting his MBA from Ohio State. 
Laura is a senior Software Engineering major with an Interactive Media Studies double major. Miami wasn't originally in Laura's plans, mainly because she didn't want to do the same thing as her brother. In the end, she chose Miami after realizing she could still be her own person. 
"I could still carve my own path and it was the fit for me in a different way, [and] it was a fit for him in a different way," she said. 
Laura is also a member of Cru, an organization focused on 'empowering and equipping leaders to become like Jesus and change the world'. Like the rest of her siblings, Laura also is passionate about art and music, often drawing and creating art in her free time. 
Coming from an encouraging family, Allison told of how their parents inspired them all to look into the field of STEM.  
"I think it was how our parents told all of us 'we think you can.' And so that made us all look towards being in a STEM field," Allison said. 
Their dad was an accountant, and their mother was an economics major. One of their grandfathers was also an engineer/inventor. 
The siblings also help out one another. They help each other with schoolwork and give advice on which classes to take. They also encourage one another to do better. 
Allison says it's not just family that drives her to choose her own path, but her female engineering/STEM friends as well. 
"I think we'll start to see this generation have more female STEM and engineering leaders," she said. "I see that a lot in my friends."
While Allison is a STEM major, she is also double majoring in Music Performance, with a focus on the harp. She says she found interest in this path after she watched videos of harp solos by the Marx Brothers, particularly Harpo Marx. 
"I was just like 'that is the most beautiful thing I've ever seen,'" she said.
Allison's twin sister Elsa plays the  flute. She claims she got lucky with a really good teacher in high school because she made the all-state band/orchestra. However, as much as she loves her time in music, she doesn't feel she has the time to take all her classes and do a double major. Having decided to drop her music major, she still plays for fun and hopes to get back into the orchestra next year. 
Elsa also talked about her time as a Chemical Engineering major here at Miami.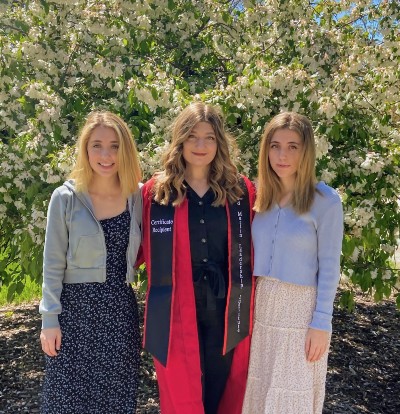 "So far I really like it. It's definitely a challenging major and I think it will be useful when I graduate, like you can do a lot of different things with it," Elsa said.  
While the sisters may have chosen different majors, they still stick together.
 "Alli[son] and I are a package deal, so we were gonna go to the same place no matter what," she said. "Alli and I just are so close and we don't want to be too far apart."
Despite not getting to spend much time together while on campus, the Jacobs siblings agree that having each other there makes all the difference.
Allison, reflecting on her family ties, said that she depends on her siblings for motivation. 
"I don't know what I'd be doing if I didn't have all my siblings to kind of be cheering me on and believing in me."
By Maggie Peña and Kayleigh Schauseil, CEC Reporters