Anh-Thu Nguyen receives Provost Student Academic Achievement Award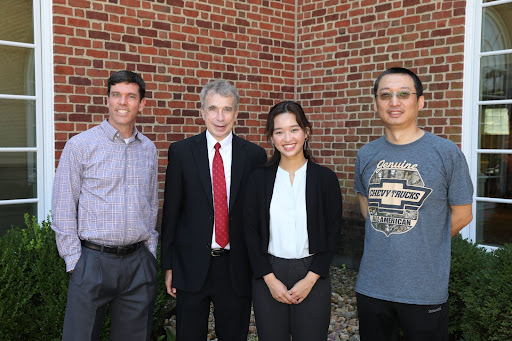 Oct 27, 2021
Senior Anh-Thu Nguyen, who also goes by Natalie, is a Biomedical Engineering major with a minor in Electrical Engineering. She loves to do activities that can help take her mind off the coursework or her research project. This includes cooking, and she cooks Vietnamese traditional dishes every day. She says she always makes more complicated dishes on the weekends. Natalie says "I believe that good nutrition plays a really important role in keeping my mind healthy".
Typical winners of the PSAAA are those students that make outstanding contributions to the field beyond those required by their major/courses.
Students are eligible if they are of Junior status with an exceptional record of work with the department/campus. The students can apply or be nominated.
Nguyen applied for this award herself.
"The Provost's Student Academic Achievement Award (
PSAAA
) is given annually to students who have achieved an outstanding record of academic excellence. The selection committee reviews nominations and awards 10–15 returning students with a $1000 scholarship and certificate of recognition."
Anh-Thu was surprised and happy at the same time to hear about getting this award. Since there were only a few international students who were rewarded, she was surprised to be one of them.
Natalie believes the research project she is currently involved with is the main contribution towards earning this award.
In the future, Nguyen plans to pursue a Ph.D. program in Biomedical Engineering.
Along with the research, Natalie is also involved in a few organizations on campus, such as the Lockheed Martin Leadership Institute and Tau Beta Pi.
Written By Kayleigh Schauseil, CEC Reporter