Jackson Conroy receives Provost Student Academic Achievement Award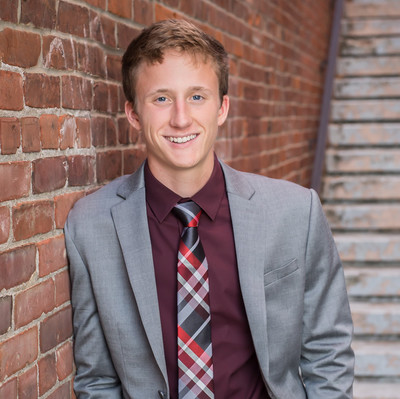 Oct 15, 2021
Senior Jackson Conroy is a Bioengineering and Pre-Med double major from Evansville, Indiana. He loves playing soccer, video games, reading, watching movies/shows, and hanging out with friends and family. He also enjoys traveling and trying new foods.
Typical winners of the PSAAA are those students that make outstanding contributions to the field beyond those required by their major/courses.
Students are eligible if they are of Junior status with an exceptional record of work with the department/campus. The students can apply or be nominated.
Conroy was nominated by his research professor, Dr. Yousefi, for the Provost Student Academic Achievement Award. "Her advice and commitment as a mentor has been an invaluable resource while navigating undergrad—I cannot thank her enough," Jackson said of his professor.
"The Provost's Student Academic Achievement Award (
PSAAA
) is given annually to students who have achieved an outstanding record of academic excellence. The selection committee reviews nominations and awards 10–15 returning students with a $1000 scholarship and certificate of recognition."
Jackson was very excited and honored to learn that he had received the award, because it meant his hard work was being recognized by his professors and mentors. "This meant a lot to me because I would have missed out on a lot of my academic opportunities without their guidance," he said.
The research project Conroy is currently involved with, and has been working on since the summer of 2019, is a main contributor to his receival of this award.
He has been trying to extend the work of Dr. Yousefi's previous graduate student, which focuses on bone tissue engineering. The project focuses on crosslinking collagen-based scaffolds, which would eventually be used to form seed cells. This would ideally allow patients to use their own cells to regrow bone in nonunion fractures, as opposed to more crude methods such as bone grafts or implants.
Along with the research, Jackson is also involved in a few organizations on campus, such as Phi Delta Epsilon, MENtal Health, and Pi Kappa Phi.
Written By Kayleigh Schauseil, CEC Reporter