MME welcomes Sk. Hasan to the faculty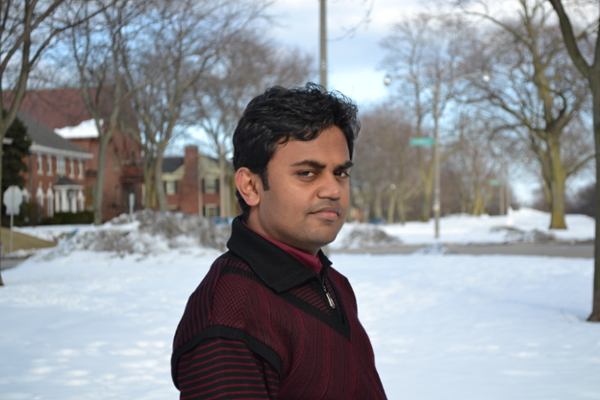 Oct 22, 2021
Starting this fall of 2021, Dr. Sk. Hasan has joined Miami's team as an assistant professor in the Department of Mechanical and Manufacturing Engineering.

Hasan grew up in Bangladesh. There he got his B.Sc. in Mechanical Engineering from Khulna University of Engineering and Technology. He did his MS in Mechatronics Engineering in Kuala Lumpur Malaysia. He also got an MS in Mechanical Engineering from the University of Wisconsin Milwaukee, where he also got his Ph.D.

Sk.'s grandfather was a mechanical engineer for Indian Railways. And Hasan's father was also interested in the technical side of things. This is where he was able to pick up on a lot of technical knowledge before starting engineering school.

Dr. Hasan was also interested in computer programming, which he became interested in when his family first got a personal computer in 2002. He learned webpage design, computer animation, and computer programming before starting his BS in engineering.


Being drawn to computer networks and science, he enrolled in a two-year program with Cisco Certified Network Associate and completed the course. He developed his first robot as a final year project while getting his BS.

Before joining Miami, Sk. taught Mechatronics System Design and Control, Advanced Computer-aided Design, Computational Tools for Engineers, and Mechanism Design and Analysis at the University of Wisconsin, Milwaukee.

Currently, Dr. Hasan is teaching System Modeling Analysis and Control (MME 321) and in the spring he will be teaching Control of Dynamic Systems (ECE/MME 436).

Sk. was inspired to be a professor because he felt that if he were to work for the industry, he wouldn't get a chance to use or be exposed to an environment that allows him to use all of his skills. He also loves to teach students. "I enjoy guiding young engineers to reach their goals. I love to contribute to their professional development," Hasan said.
Dr. Hasan has found that one of his main challenges in his work is keeping up to date with the technology, which is always quickly changing. He also is always on the lookout for passionate students who truly enjoy the work they are doing within the department.
In the future, Sk. would like to introduce a new group for students that will focus on Robotics and Automation.

Miami University currently has very good facilities for advancing or doing research in robotics engineering. Robotics is an interdisciplinary field of engineering which needs experts from mechanical/electrical engineering and computer science, and they will all need to work together to develop a fascinating robot. Hasan says he has already figured out that here at Miami, there are a lot of expert faculty available in Electrical Engineering and Computer Science. In the future, he plans to work collaboratively to develop a highly efficient and effective robot.

Written by Kayleigh Schauseil, CEC Reporter