Dr. Jessica Sparks receives new position as the Associate Dean of Undergraduate Education, Technology, and Innovation.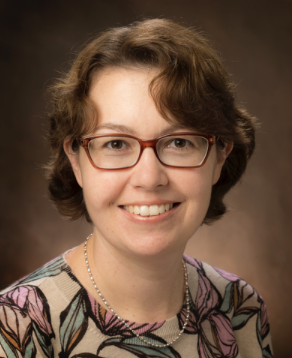 Jan 20, 2022
Dr. Jessica Sparks has recently been appointed as the new Associate Dean of Undergraduate Education, Technology, and Innovation. Sparks has been employed at Miami University since 2012 in the Department of Chemical, Paper, and Biomedical Engineering.
This position's purpose is to serve as the college leader for undergraduate education and promote excellence to further Miami's image and standing as a nationally recognized, student-centered public research university. 
Some new responsibilities associated with this new position include assisting in administering the new first year engineering experience (CEC 111/112 - Imagination, Ingenuity, and Impact I and II) and coordinating the Socially Engaged Engineering and Computing programs in the CEC.
Spark's research interests reside in the area of biomechanics, where she works on problems related to the mechanical characterization of soft tissues or biomaterials. A specific application of this is her development of biomechanically realistic anatomical models that surgeons can use to practice surgical procedures in a low-risk setting when they are first learning a new technique. Outside of work, Sparks enjoys gardening, playing the piano, watching college football, and walking her two dogs at the park.
After learning that she received this position, she was thrilled. "I think it is a wonderful chance to be a part of the exciting new initiatives that are happening in CEC and to develop new opportunities to help our students excel and be successful," Sparks said.
By Gabby Benedict, CEC Reporter