Student Spotlight: Aversa Prentosito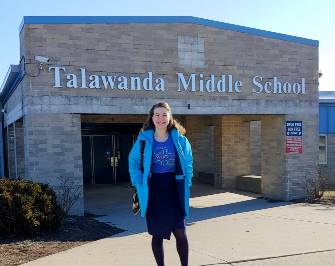 Feb 14, 2022
Aversa Prentosito is a senior Computer Science major in the combined bachelors and masters program at Miami University. She will be receiving her degree in May 2022 and her masters in May 2023. 
Prentosito is the president of the Miami Oxford chapter of Girls Who Code, a club at Miami that is dedicated to closing the gender gap in Computer Science. On Wednesday, Jan. 26, Prentosito gave a presentation titled "Increasing Female Representation in Computer Science" to students at Talawanda Middle School to get more girls interested in Computer Science.
Outside of school, Prentosito dances in the Miami Dance Corps and has been dancing since she was two years old. She has done choreography and has assisted in teaching at her home studio, the Cincinnati Dance and Movement Center. Her favorite is tap, but she also does jazz, ballet, lyrical and hip-hop.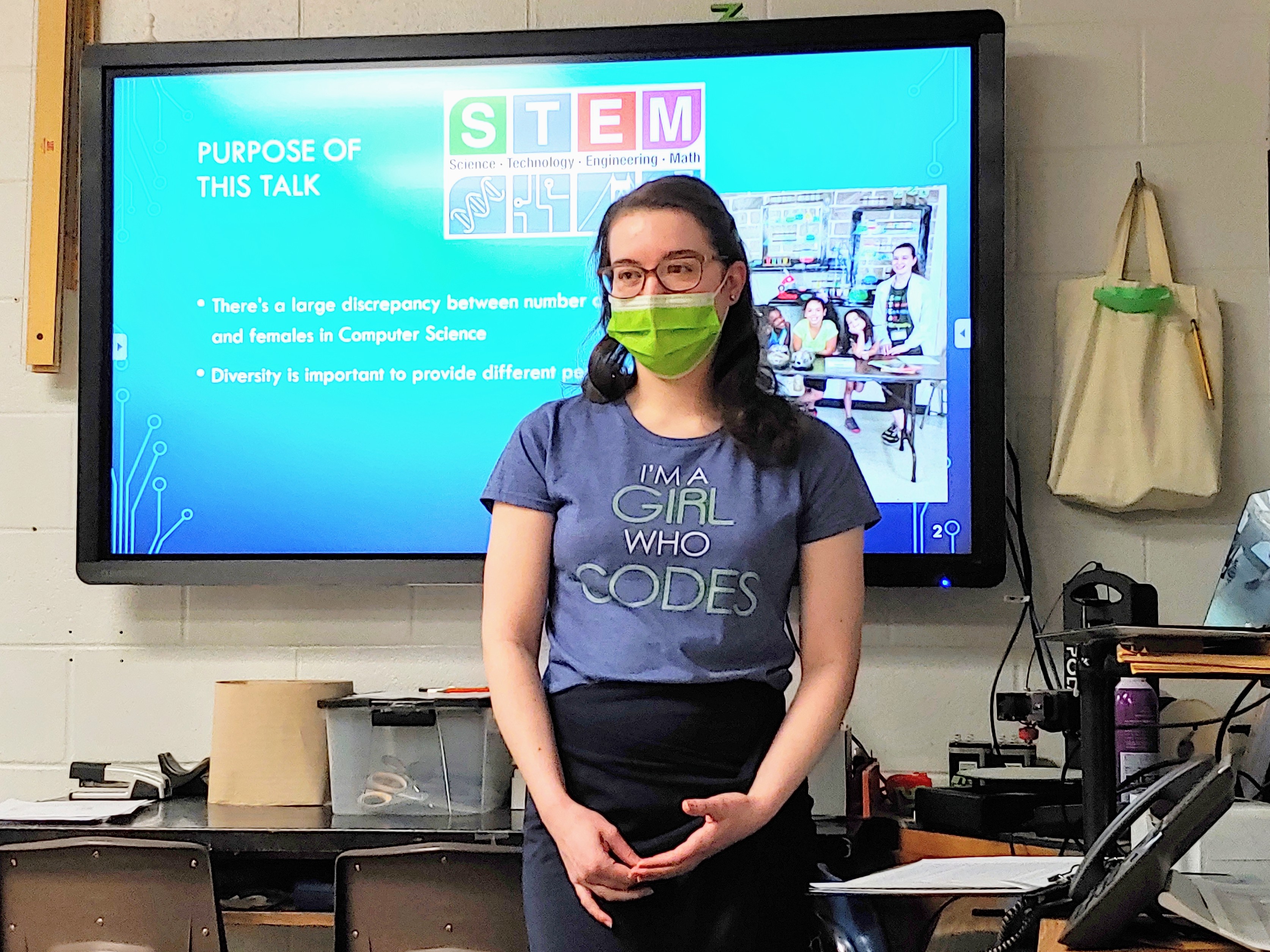 Prentosito's presentation covered topics such as the history of computer science, female pioneers in the field, Girls Who Code, jobs in the field and her experiences with internships she has had. She talked about how there was an increase in women in computer science during the World War II era, but there was a decline in the 1960's when it was branded as a "male-dominated field." 
Prentosito aimed toward getting students to participate and immerse themselves in possibilities within computer science. She was inspired to talk to middle schoolers about coding because she wanted to get them interested in the subject at a young age.
"I specifically wanted to talk to the girls because of the gender disparity in the field. It's very important for girls to be exposed to what computer science is to pique their interest and to have female role models.  It could be discouraging or turn a girl away from something if they have a perception that something is only for guys, so I want to be a good example for them," Prentosito said when asked about her inspiration for the presentation.
Prentosito's favorite part of the presentation was the interaction between herself and the students. She has included questions for them to guess the answers and for her to see how their perception compares to the actual answer.
Girls Who Code meets on Saturdays in BEN 001 from 1-3 p.m. and provides pizza 30 minutes prior. The club would love to have any Miami student help volunteer, as well as any middle school and high school students that would be interested in attending to learn about coding.  The club has had a decrease in turnout since going virtual in March 2020 and is currently hoping for more students to participate.
Written by Gabby Benedict, CEC Reporter