Miami University's Cybersecurity Club quickly gains popularity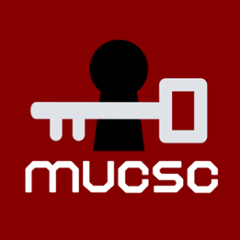 Feb 28, 2022
By Gabby Benedict, CEC Reporter
Oxford, OHIO — (Feb. 28, 2022) The recently formed Miami University's Cybersecurity Club already has 120 members, student leaders running the club, and external speakers that talk to club members about the cybersecurity industry.
The Cybersecurity Club formed last summer discusses ethical hacking methods, as well as how to prepare, defend and mitigate against potential cyber threats.
Suman Bhunia is the co-founder and advisor of the club. He is an assistant professor in the Department of Computer Science and Software Engineering who joined the Miami faculty in July of 2020. 
This club was founded by Bhunia, Henry Deal, a senior majoring in Computer Science and minoring in Statistics, serving as president; and Sara Grimes, a senior majoring in Software Engineering and minoring in Information Security, who is serving as secretary.
The club hosted 10 external speakers last semester, and about eight this semester. The club is one of Miami's fastest growing, leading to students expressing interest in creating a cybersecurity major, which is aimed to launch in Fall 2023.
"The cybersecurity club is supposed to become the flagship and the supporting foundation for the major," Grimes said.
Club activities include listening to speakers who are prominent in the industry, a workshop on how to map the university's network and scan for vulnerabilities, reverse engineering experience and a mixture of hands-on activities that engage club members. In the near future, the club plans to host a series of workshops that teach attendees basic cybersecurity skills.
The Information Security office of Miami and the club work closely together, and the office is excited about the club and it's allied hands-on cybersecurity activities. In Nov. 2021, they allowed Bhunia to lead a penetration testing workshop on the University network. Participating students were allowed to scan the university network for vulnerabilities and assess the risk by attempting to hack into some of the machines using tools such as Kali Linux, OpenVas, Metasploit, etc.
"People think there's a huge barrier to get into [cybersecurity] and that you have to be a wicked smart person to really succeed in it, but that's not always the case," Deal said.
As the club advisor, Bhunia coaches and works with students to further improve the club and gathers external guest speakers to talk to students about potential jobs they could have in the industry. However, over time, the students have taken control of the club and Bhunia mainly oversees their progress, discusses ethics in the field with them, and plans what their next event will be.
"You know, gaining so much popularity in our first year is something very hard to achieve, and I must say that I am very lucky to have such wonderful student leaders," Bhunia said.
Bhunia is very pleased with the independence that the students have gained in forming this student-led club and would like to form a chapter of the club that focuses on women in cybersecurity.
Students who are interested can join the club by answering the questions provided on this
Google Form
, will be emailed and invited to the Hub page and will be provided with more information on joining.