Organization members work to encourage more women to pursue engineering and computing careers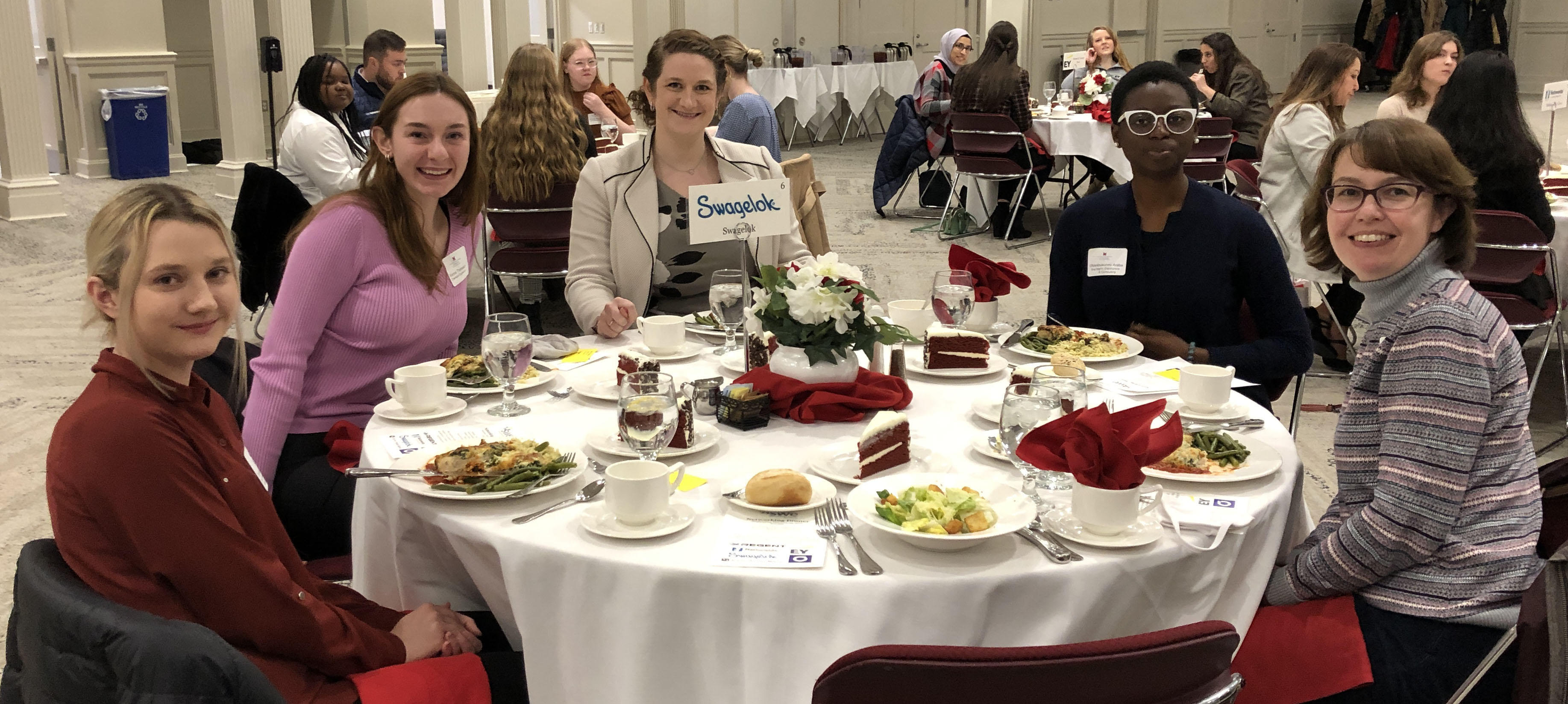 Mar 11, 2022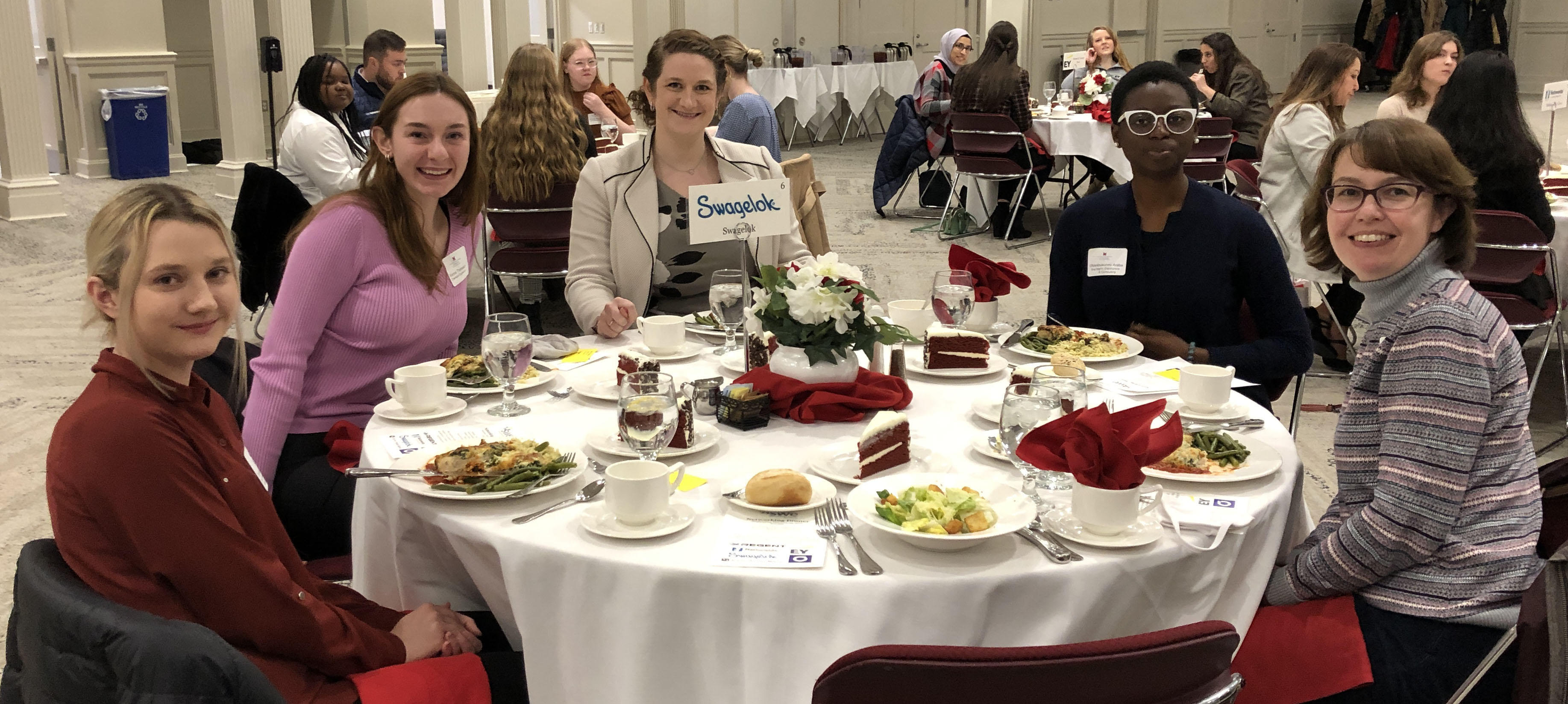 On a night celebrating women's accomplishments, Beena Sukumaran made it a point to acknowledge Miami University students in the audience who are "inspiring role models"  for women pursuing STEM professions.
 
The dean of Miami University's College of Engineering was addressing a group of women during the first annual Society of Women Engineers Networking event held in February. Industry representatives joined Miami students in celebrating the achievements of women working in engineering and computing industries and those ready to begin their careers.
 
"We bring a diversity of thought in industry and academia," said Sukumaran, the first women dean of Miami's college, and a civil engineer by trade. As women engineers and computer scientists, we should all celebrate our opportunity to make a positive impact on the world using our technical skills, ingenuity, and imagination."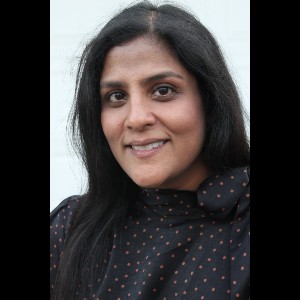 The keynote speaker was Miamian Disha Patel, a 2002 graduate with a degree in computer science and systems analysis. Patel works for Amgen, one of the largest biotechnology companies in the world. She is the Digital Technology and Innovation site lead for the company's newest manufacturing investment recently announced in Ohio. She will lead the development of Amgen's most digitally advanced, state-of-the-art facility accountable for all digital aspects of the facility.
 
Sponsoring the event were Swagelok, Nationwide Insurance, Fifth Third Bank, Ernst Young, REGENT Craft, and Olive AI.
All funds raised from the event will be used to offset the cost of SWE members to attend the 2022 National SWE Conference in October.