Valmet empowers students to perform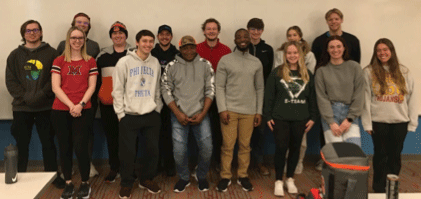 May 12, 2023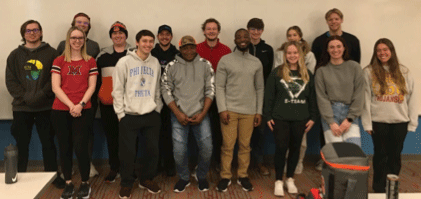 The Systems Automation Springboard to Internships or SASI training workshop is an intensive hands-on training workshop at Miami University in Oxford, Ohio.
With training topics including process control and automation, the goal of the SASI training workshop is to utilize industry experts to help students develop skills that will lead to internships and even career opportunities.
When it came time to refresh its process control laboratories, Miami University contacted Valmet for assistance. As a graduate of Miami University working in the field of automation, Valmet Director of Sales, Automation, North America, Ryan Long was the obvious choice to lead the collaboration. Ryan and the team at Valmet quickly mobilized to design short- and long-term plans to help move the university forward.
The plan included:
Short term goals
Use of Valmet software to allow students to gain practical, real-world experience
Expert instruction at a SASI workshop
Long-term goal
Upgrading the pilot paper machine to make it fully automated
The short-term plans kicked off with a two-day SASI workshop. Day one began with an intro to Valmet and an automation solution overview that included Valmet Automation, DNA User Interface, DNA tools & features, and system basics. Valmet also provided a temporary DNA Simulator for each of the 15 students in attendance.
Day two saw the students gain real-world experience by tackling a hands-on activity where the process was shut down the night before and they were responsible for getting things up and running again. Using the training from day one, students spent the first half of the day troubleshooting to see what happened, if there were any warnings/alarms, and what could be done in the future to avoid such an occurrence. They then spend the second half of the day programming loops and graphics using the DNA engineering tools before wrapping up the workshop.
"Thank you for taking the time to come back to Miami and participate in the SASI program this year. I think your contributions have really helped to improve the program and the students benefited significantly from learning how to use DCS software like Valmet's DNA which they would see in the industry. They also appreciate your insight and discussions on what they might expect when they start their internships and careers. We look forward to your participation again next year, " said Jason Berberich, Associate Professor, at Miami University.
Printed with permssion from Valmet